Super Michhua oriya movie is an upcomming odia film by Sarthak Films. Directed by Ashok Pati, the film stars Babushan Mohanty and Jhilik are in lead.
Babushan is playing a very funny character as always who lies all the time but in this movie you will be getting an unique character from the earlier movie of Babushan. He got married to Jhilik by telling lies. Jhilik has got to know everything after marriage and she wanted divorce. Now story begins from here… Soon we will be posting more..
POSTER OF SUPER MICHHUA
SUPER MICHHUA MOVIE TRAILER
Very soon we will update the movie trailer here @OdiaWeb.IN.
Cast & Crew of Super Michhua
Producer – Sitaram Agrawal
Director – Ashok Pati
Starring – Babushan, Jhilik Bhattacharjee, Aparajita Mohanty, Jiban Panda, Minaketan, Pruthwiraj, Hari, Amar and others
Music Composer – Bikash Das
Lyrics – Srikant Goutam
Singer(s) – Namita Agrawal
Story – Siddharth
Screenplay – Ashok Pati
Dialogues – Ranajit Patnaik
Banner – Sarthak Films
Release Date – Early of 2015
Language – Oriya (Odia)
SUPER MICHHUA MOVIE SONGS
Super Michhua odia movie songs will be updated soon. visit again.
Super Michhua oriya movie Wallpaper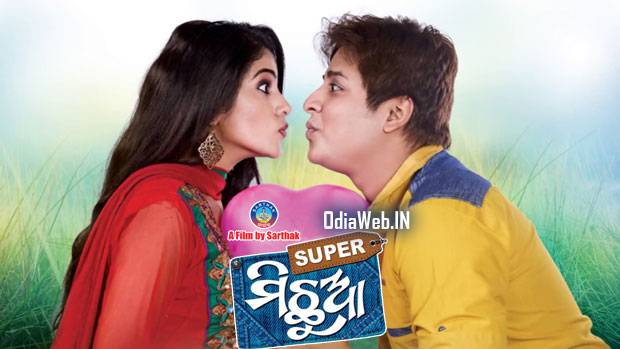 Incoming search terms:
suparmichua
odia movie new
super michhua
Super michhua odia film
super michua
www suparmichua com
odia movie songs
super michua full movie watch online
super michua full movie
super michua odia movie online
Related...