Sonal Eliminated from Top 6 of Sa Re Ga Ma Pa Little Champs of Sarthak Tv
Sonal, Sarthak TV's reality show Sa Re Ga Ma Pa little Champ participant eliminated today from the show after getting 3 B+ from Prakruti, T Sauri and Maha Guru Bikash Da.
She sang "Phasi Gala Phasi Phasi Galare" song of Odia film "Abhimanyu" after got elimination news.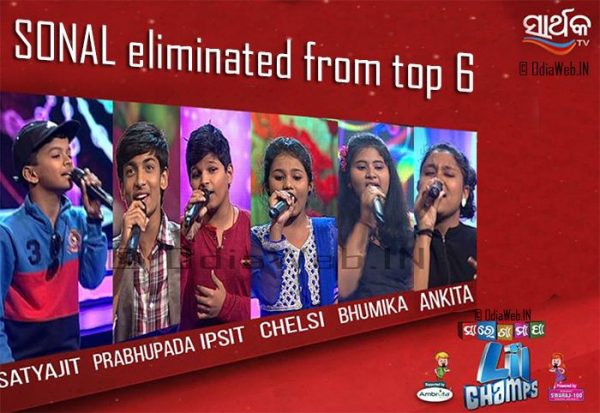 More : Neha Niharika the 10th top participant in Sa Re Ga Ma Pa
Top 6 Finalist in Sa Re Ga Ma Pa Little Champs 2016
Ankita
Chelsi
Ipsit
Bhumika
Satyajit
Prabhupada
For more updates on Sarthak Tv programs keep visiting your favorite website OdiaWeb.in.
Comments
comments