Sarthak SaReGaMaPa 2016 Grand Finale Result
Sarthak SaReGaMaPa, Odisha's largest reality shows hosted its grand finale today on 13th March 2016. Prabhupada won the top position in Sarthak SaReGaMaPa 2016 with 392390 votes. Satyajit got the second position with 2 votes. Chelsi got the 3rd position in SaReGaMaPa 2016. Following all three position Ankita secured the 4th place with 32940 votes where as Ipsit got 32580 votes and stand in the 5th position. All the contestants are awesome and we wish all the best all the singers.
Watch Sarthak SaReGaMaPa Grand Finale full video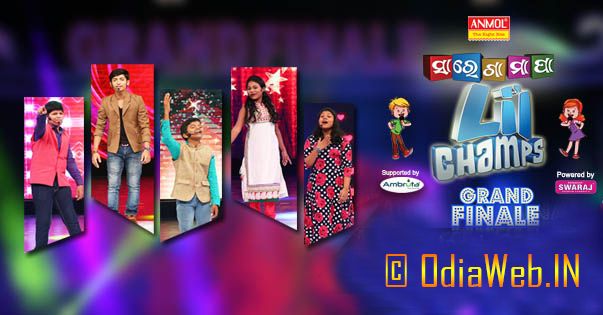 Winners of Sarthak SaReGamaPa 2016
Prabhupada : Winner (392390 Votes)
Satyajit : 1st Runners up (2 Laks)
Chelsi – 2nd Runners Up (184410 votes)
Also Ankita and Ipsit, the other two singer of Sarthak SaReGaMaPa 2016 got below votes and position :
Ankita : 5th Position (32940 Laks)
Ipsit – 5th Position (32580 votes)
From tommorow i.e. Monday, 14th March 2016, Sarthak is going to air its new innovative singing reality show called "Singing Superstar". Keep watching Sarthak Tv and do visit OdiaWeb.in.
Comments
comments