Pakhala Divasa 2022 – Day for Odia Foodies
20th March of every year, people of Odisha celebrate "Pakhala Divasa" to welcome summer season. Pakhala is the authentic odia food prepared with RICE. To celebrate the International Pakhala Dibasa on March 20, some restaurants in Bhubaneswar, Odisha are busy in innovating new mouth-watering dishes to attract pakhala lovers and celebrate this occasion in a grand style.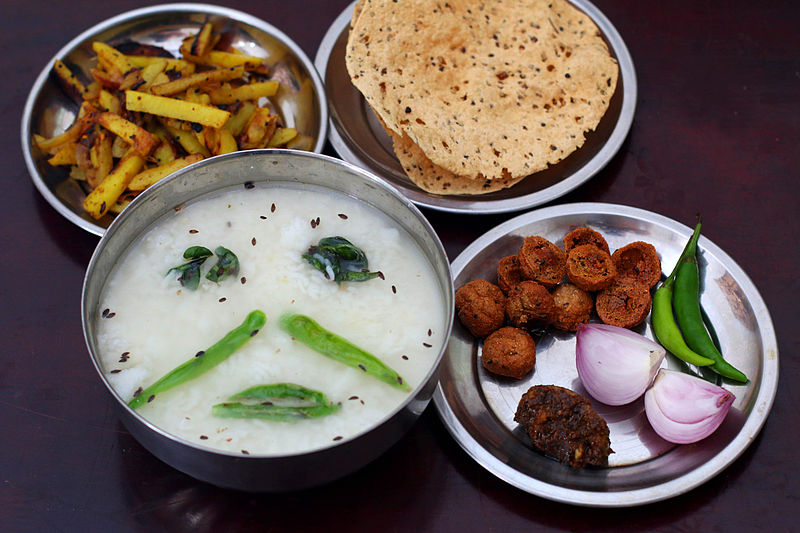 More : 7th Tarang Cine Awards 2016 Live
If you are in Odisha, then don't forget to visit below Odisha Hotel/Restaurants to enjoy the Pakhala Divasa :
Mayfair Hotel, Bhubaneswar.
Dalma, Bhubaneswar.
Pett Puja, Bhubaneswar.
Odisha Hotel, Sahid Nagar, Bhubaneswar.
Serrano, Bhubaneswar.
Hotel Sheetal, Bhubaneswar.
Hotel Pushpak, Bhubaneswar.
The price of Pakhala ranged between 100 INR to 599 INR. You can enjoy veg-pakhala and non-veg pakhala.
Your comments are important to us. Please leave a comment so as to make our portal better.
Comments
comments