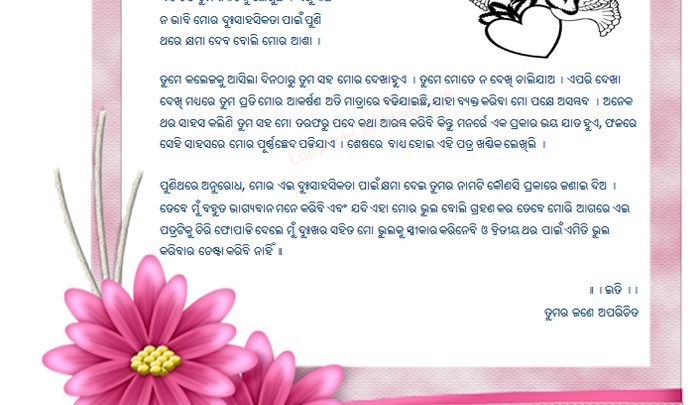 Odia Love Letter In Odia Language From Odia Lover
If you want to write an odia love letter to your lover then below is the letter for the lovers sending letter for the first time. Download the letter and send it to your lover today.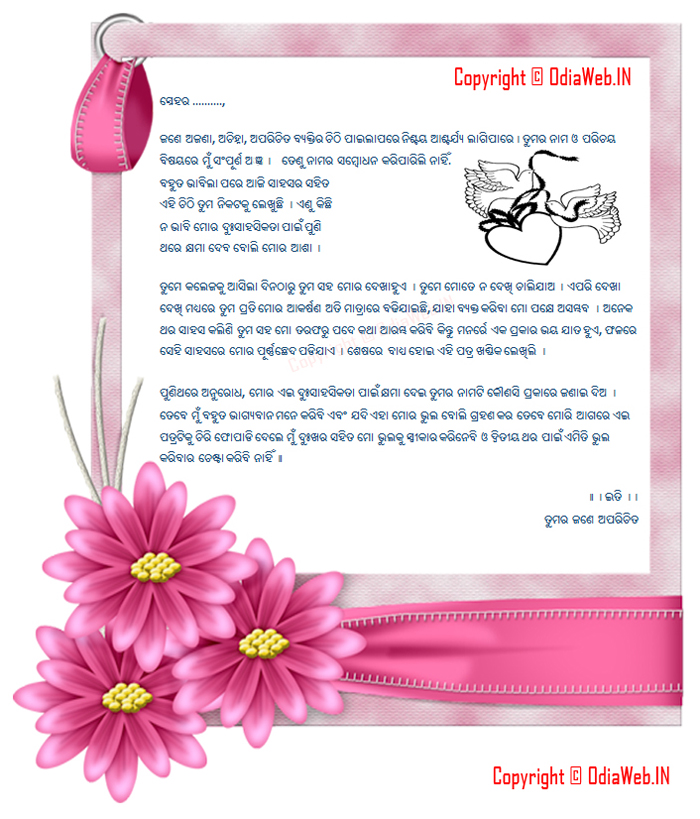 Your one like/share encourage us to find an unique information for you. So please like us on facebook/Google+/Twitter.
If you think this will help someone then please do share.
Comments
comments