Are you looking for Odia Sms then this is the perfect Odia sms you are looking for. Share this sms with your lover and impress her. Here you can find latest Odia sms in Odia language.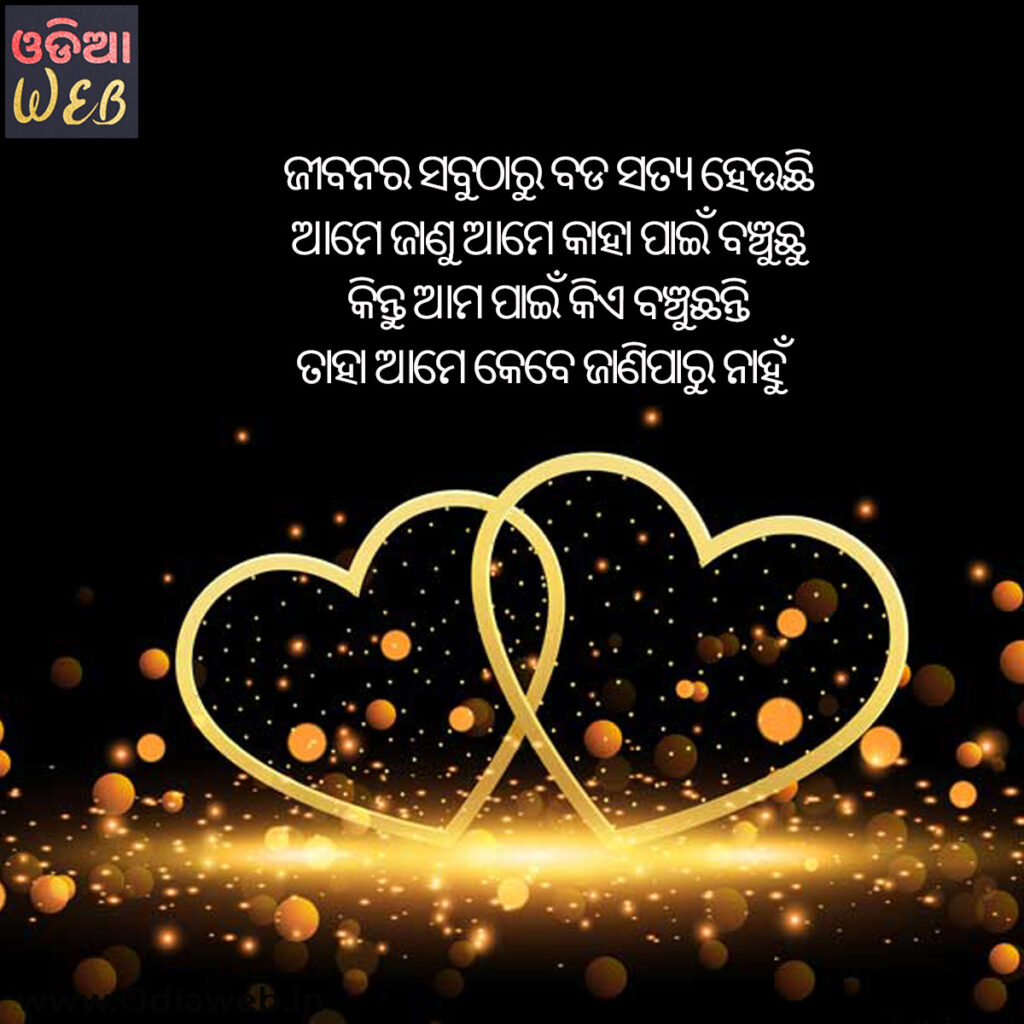 ଜୀବନର ସବୁଠାରୁ ବଡ ସତ୍ୟ ହେଉଛି
ଆମେ ଜାଣୁ ଆମେ କାହା ପାଇଁ ବଞ୍ଚୁଛୁ
କିନ୍ତୁ ଆମ ପାଇଁ କିଏ ବଞ୍ଚୁଛନ୍ତି
ତାହା ଆମେ କେବେ ଜାଣିପାରୁ ନାହୁଁ
Jeebanara sabutharu bada satya heuchi
Ame janu ame kaha pain banchuchhu
Kintu ama pain kie banchuchhanti
Taha ame kebe janiparu nahnu.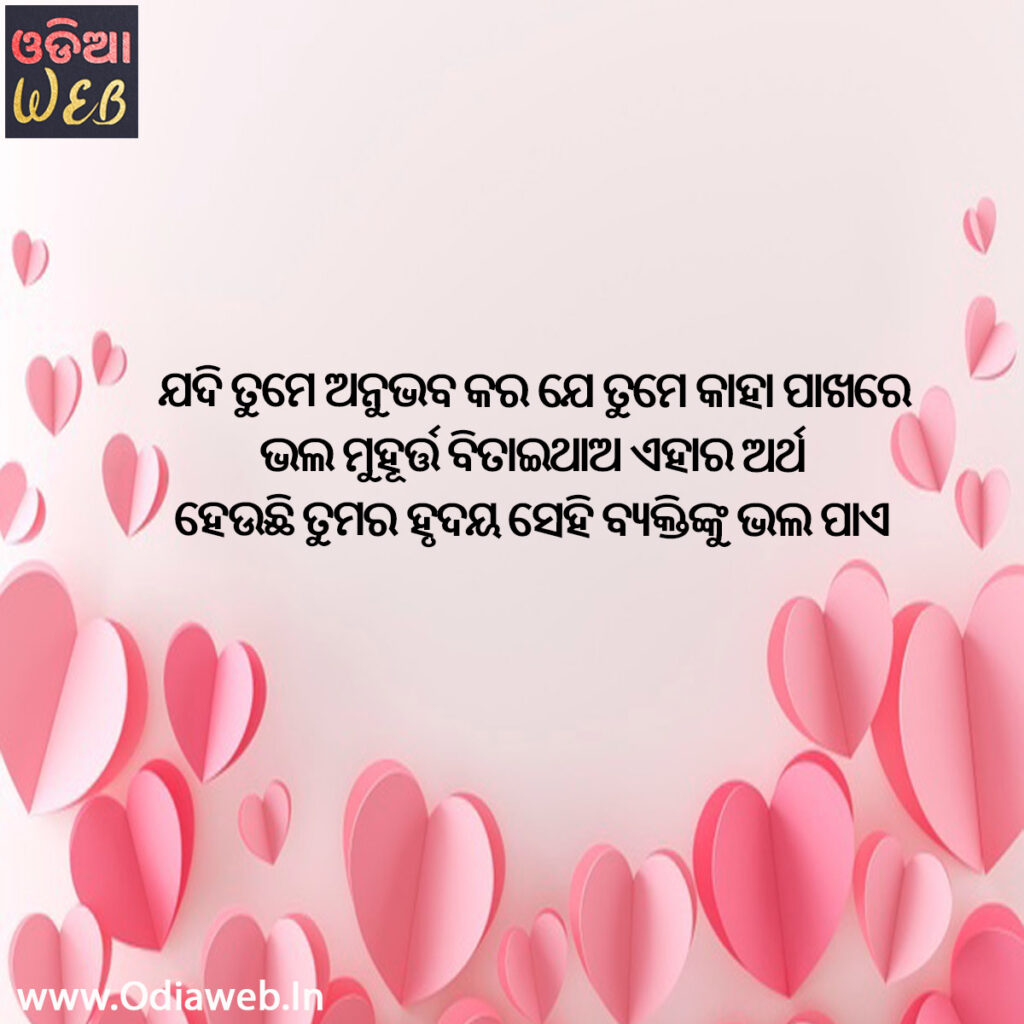 ଯଦି ତୁମେ ଅନୁଭବ କର ଯେ ତୁମେ କାହା ପାଖରେ
ଭଲ ମୁହୂର୍ତ୍ତ ବିତାଇଥାଅ ଏହାର ଅର୍ଥ
ହେଉଛି ତୁମର ହୃଦୟ ସେହି ବ୍ୟକ୍ତିଙ୍କୁ ଭଲ ପାଏ
Jadi tume anubhaba kara je tume kaha pakahare
Bhala muhurtta bitaithae ehara artha
Heuchi Tumara hrudaya sehi byaktinku bhala pae.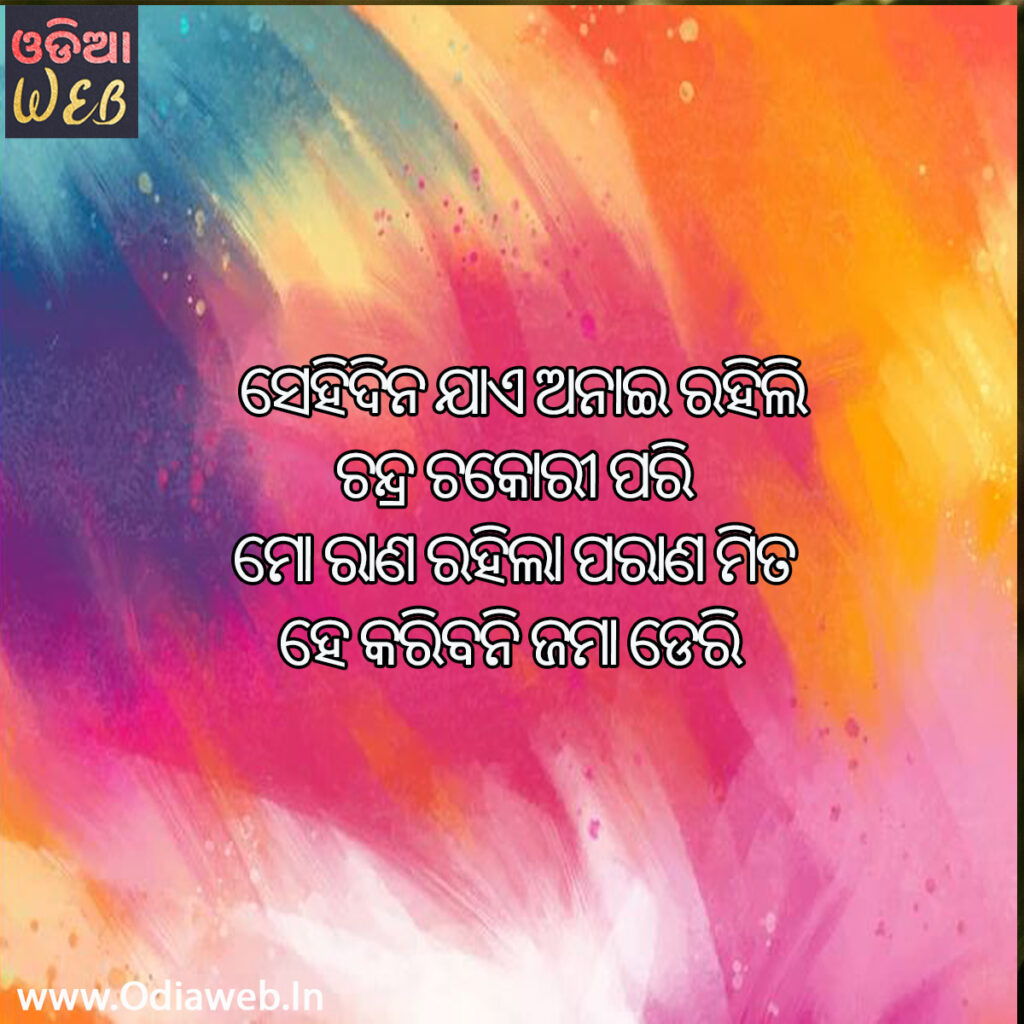 ସେହିଦିନ ଯାଏ ଅନାଇ ରହିଲି
ଚନ୍ଦ୍ର ଚକୋରୀ ପରି
ମୋ ରାଣ ରହିଲା ପରାଣ ମିତ
ହେ କରିବନି ଜମା ଡେରି
Sehidina jae anai rahili
Chandra chakoree pari
Mo rana rahila parana mita
Hey karibani jama deri.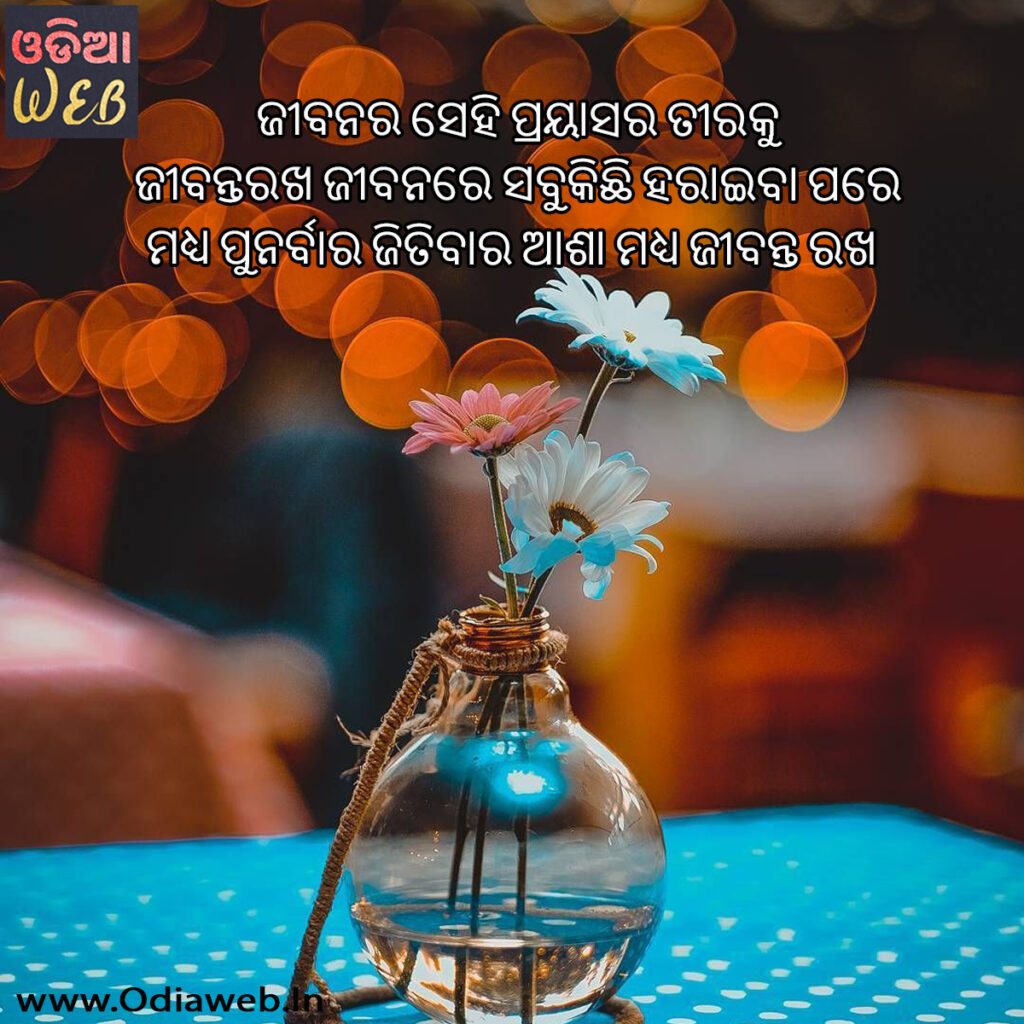 ଜୀବନର ସେହି ପ୍ରୟାସର ତୀରକୁ
ଜୀବନ୍ତରଖ ଜୀବନରେ ସବୁକିଛି ହରାଇବା ପରେ
ମଧ୍ୟ ପୁନର୍ବାର ଜିତିବାର ଆଶା ମଧ୍ୟ ଜୀବନ୍ତ ରଖ
Jeebanara sehi prayasara teeraku
Jeebanta rakha jeebanare sabukichhi haraiba pare
madhya punarbara jitibara asha madhya jeebanta rakha.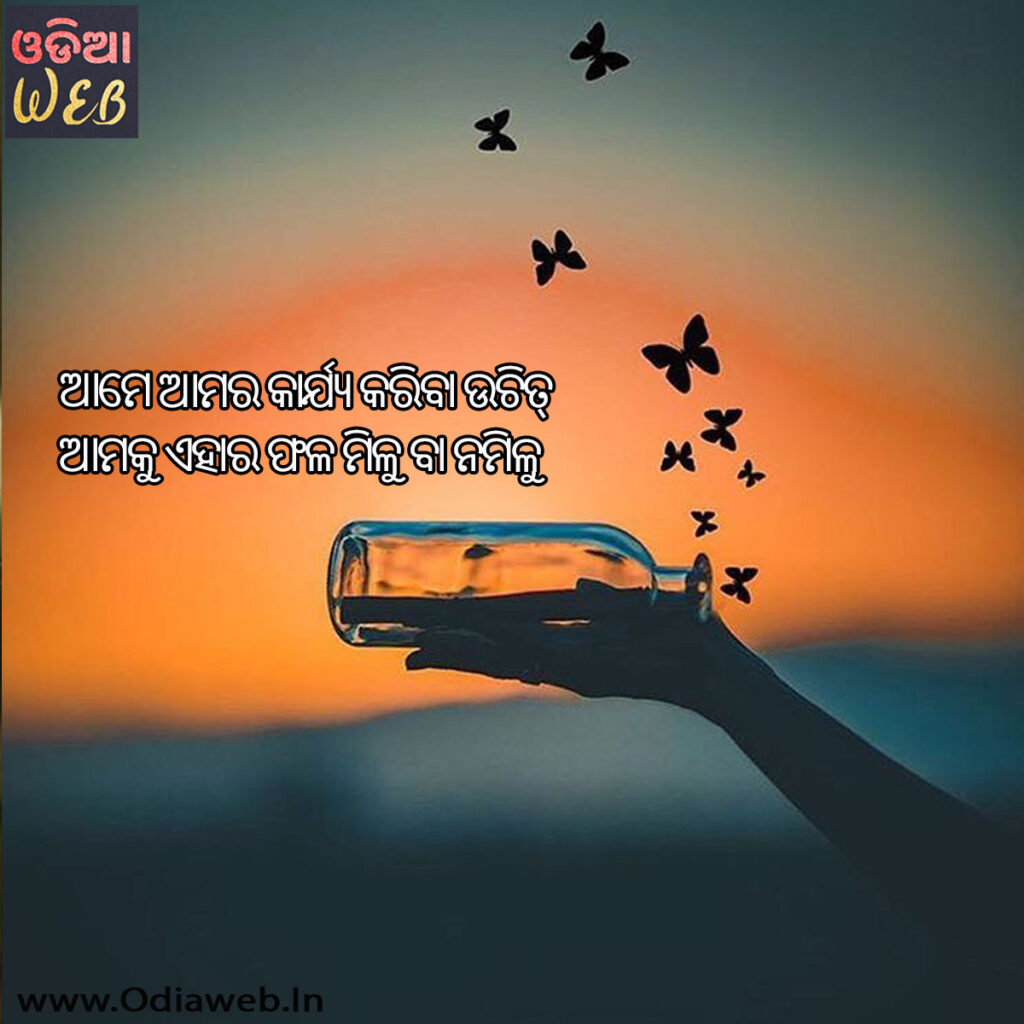 ଆମେ ଆମର କାର୍ଯ୍ୟ କରିବା ଉଚିତ୍
ଆମକୁ ଏହାର ଫଳ ମିଳୁ ବା ନମିଳୁ
Ame amara karjya kariba uchit
Amaku ehara phala milu ba namilu.
Comments
comments