Are you looking for Odia Sms for Odia lovers, then this is the perfect Odia sms you are looking for. Share this sms with your lover and impress her. Here you can find latest Odia sms in Odia language.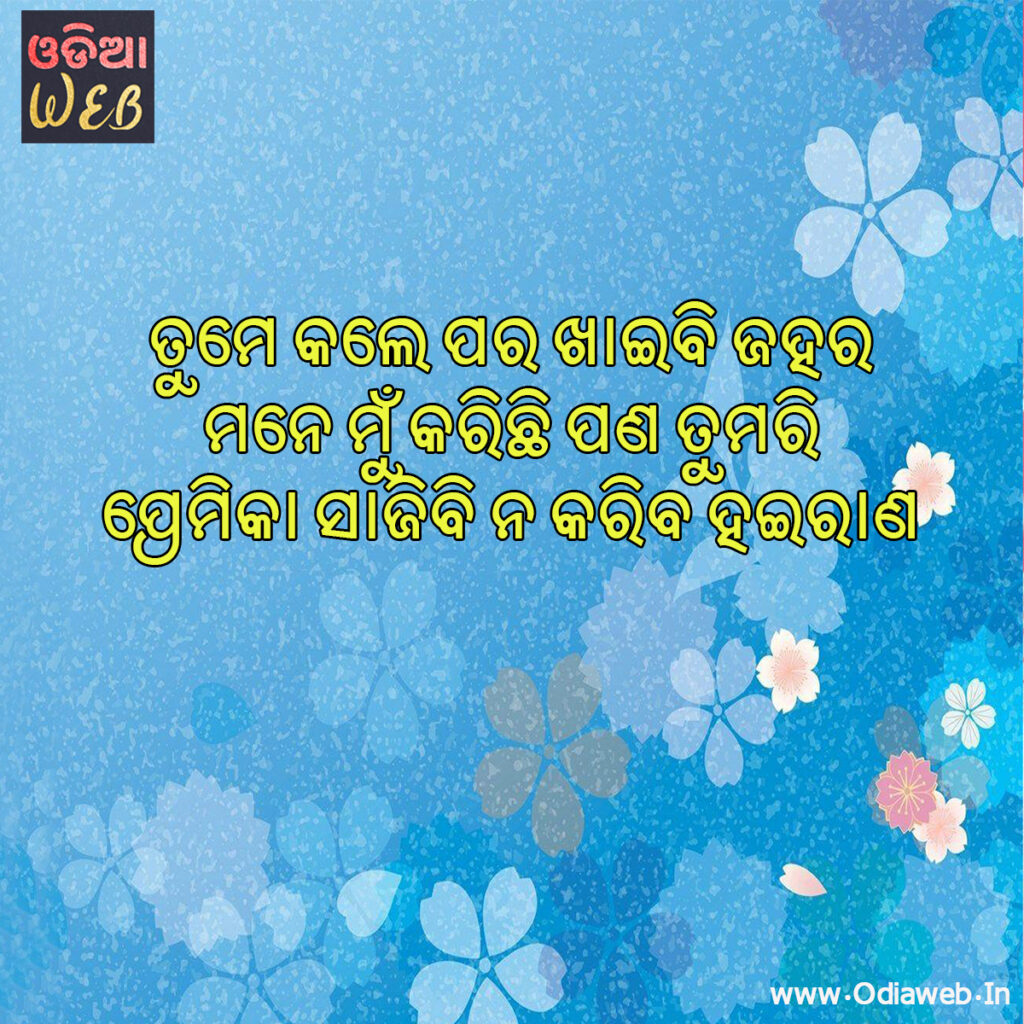 ତୁମେ କଲେ ପର ଖାଇବି ଜହର ମନେ ମୁଁ କରିଛି ପଣ
ତୁମରି ପ୍ରେମିକା ସାଜିବି ନ କରିବ ହଇରାଣ |
Tume kale para khaibi jahara mane mu karichhi pana
tumari premika sajibi na kariba halarana .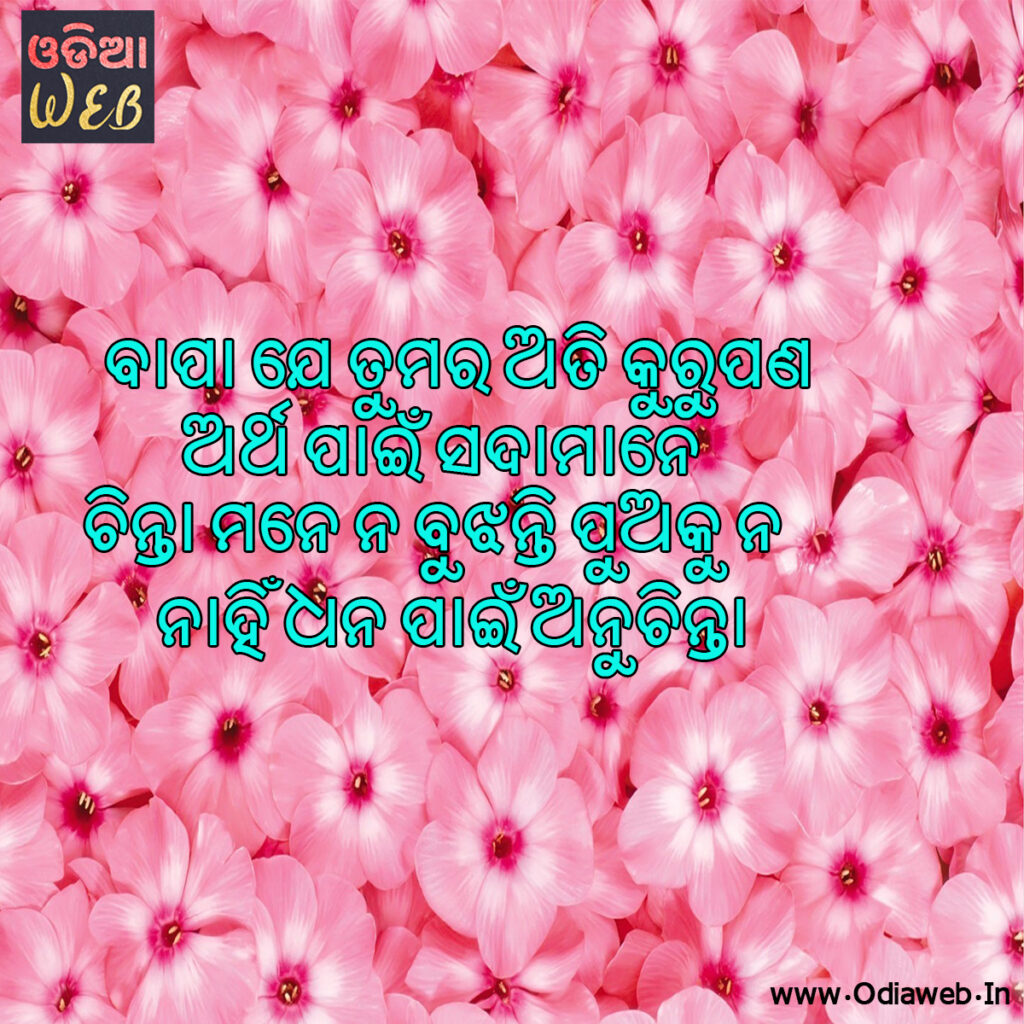 ବାପା ଯେ ତୁମର ଅତି କୁରୁପଣ ଅର୍ଥ ପାଇଁ ସଦାମାନେ
ଚିନ୍ତା ମନେ ନ ବୁଝନ୍ତି ପୁଅକୁ ନ ନାହିଁ ଧନ ପାଇଁ ଅନୁଚିନ୍ତା
Bapa je tumari ati kurupana artha pai sadamane
chinta mane na bujhanti puaku na nahi dhana pai anuchinta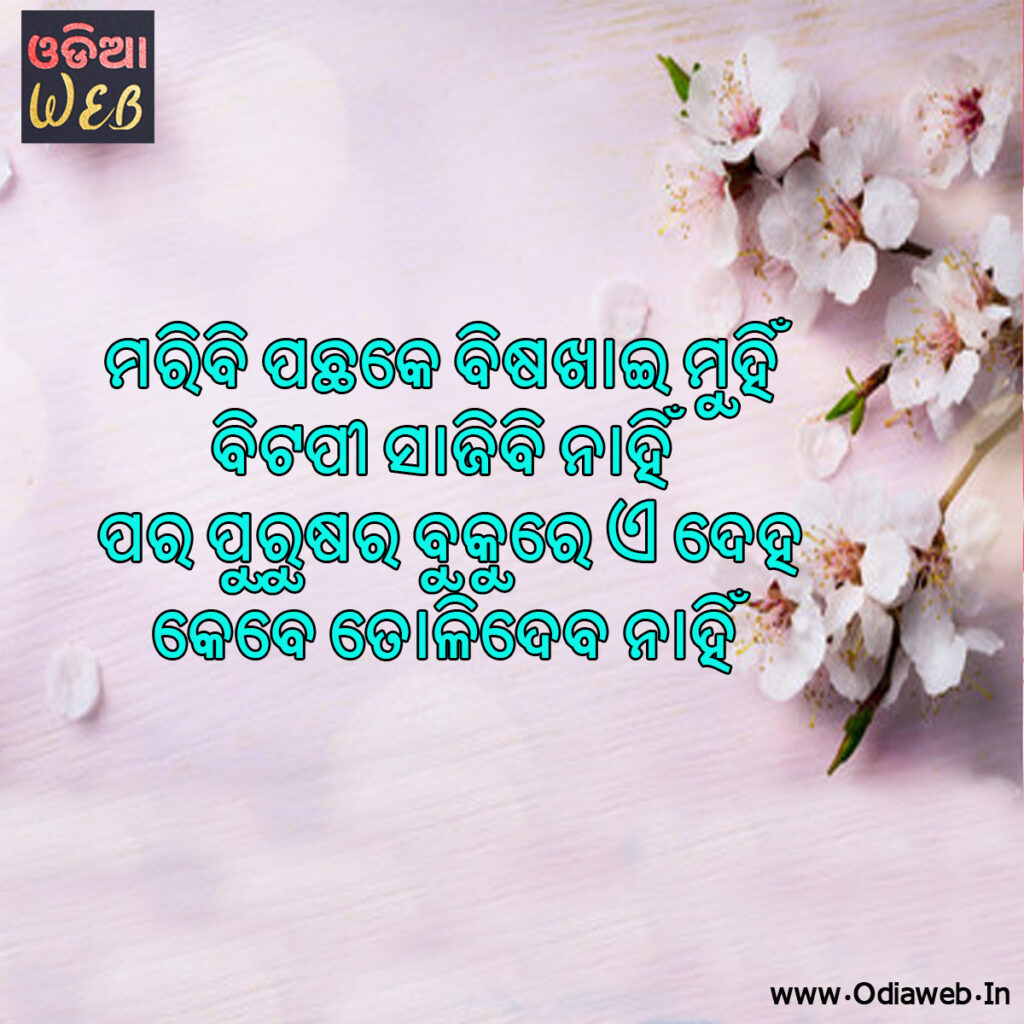 ମରିବି ପଛକେ ବିଷଖାଇ ମୁହିଁ ବିଟପୀ ସାଜିବି ନାହିଁ ପର
ପୁରୁଷର ବୁକୁରେ ଏ ଦେହ କେବେ ତୋଳିଦେବ ନାହିଁ
Maribi pachhake bishakhai muhi bitapee sajibi nahi
para purushura bukure e deha kebe tolideba nahi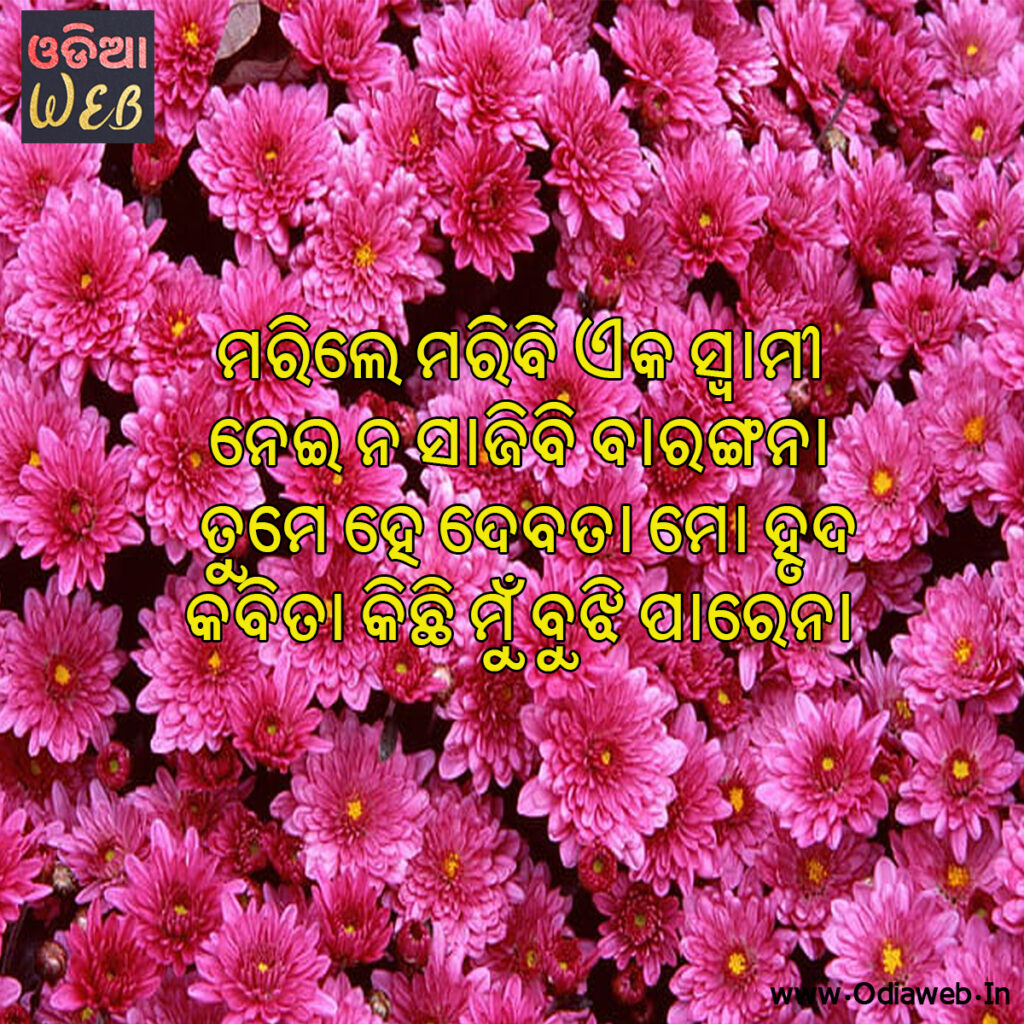 ମରିଲେ ମରିବି ଏକ ସ୍ୱାମୀ ନେଇ ନ ସାଜିବି ବାରଙ୍ଗନା
ତୁମେ ହେ ଦେବତା ମୋ ହୃଦ କବିତା କିଛି ମୁଁ ବୁଝି ପାରେନା
Marile maribi eka swamee nei na sajibi barangana
tume he debata mo hruda kabita kichhi mu bujhi parena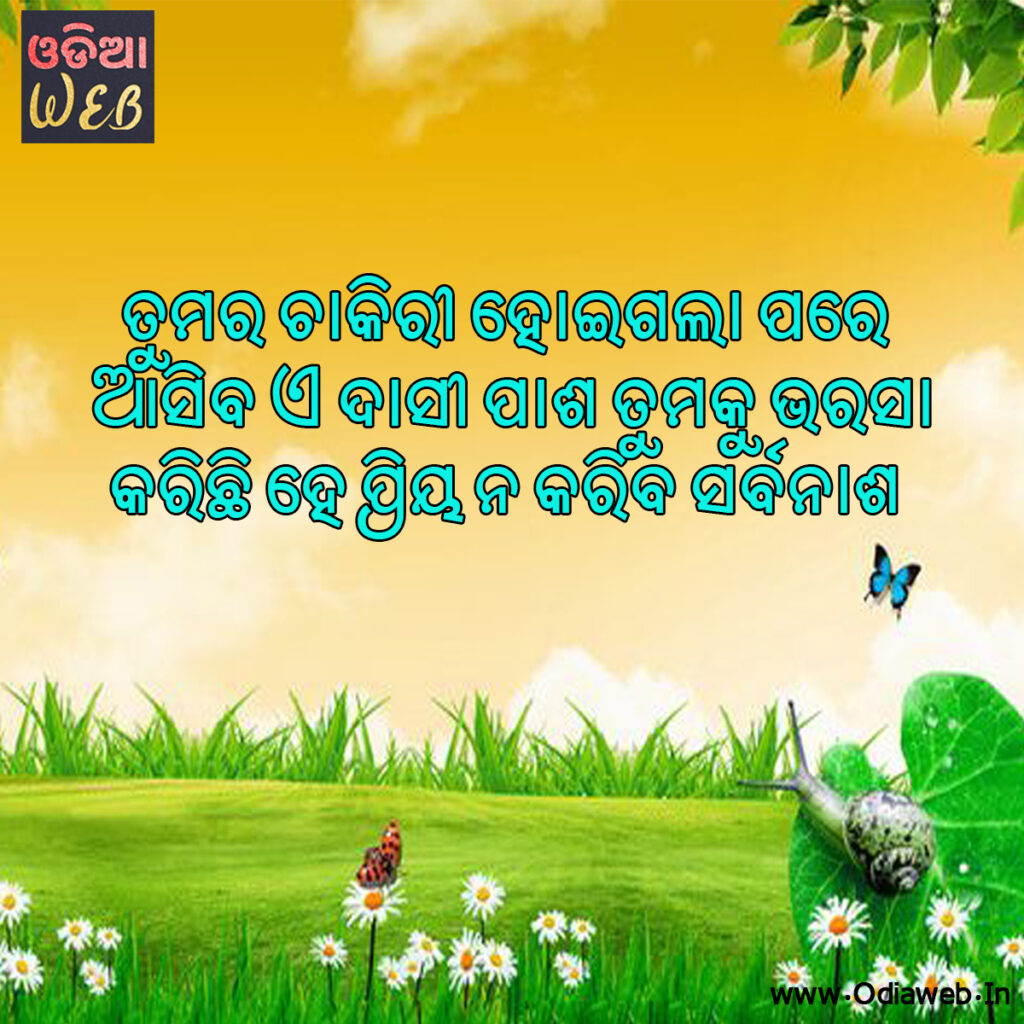 ତୁମର ଚାକିରୀ ହୋଇଗଲା ପରେ ଆସିବ ଏ ଦାସୀ ପାଶ
ତୁମକୁ ଭରସା କରିଛି ହେ ପ୍ରିୟ ନ କରିବ ସର୍ବନାଶ
Tumara chakiree hoigala pare asiba e dasee pasha
tumaku bharasa karichhi he priya na kariba sarbanasha
Comments
comments