Are you looking for Odia   Sms for Odia lovers, then this is the perfect Odia sms you are looking for. Share this sms with your lover and impress her. Here you can find latest Odia sms in Odia language.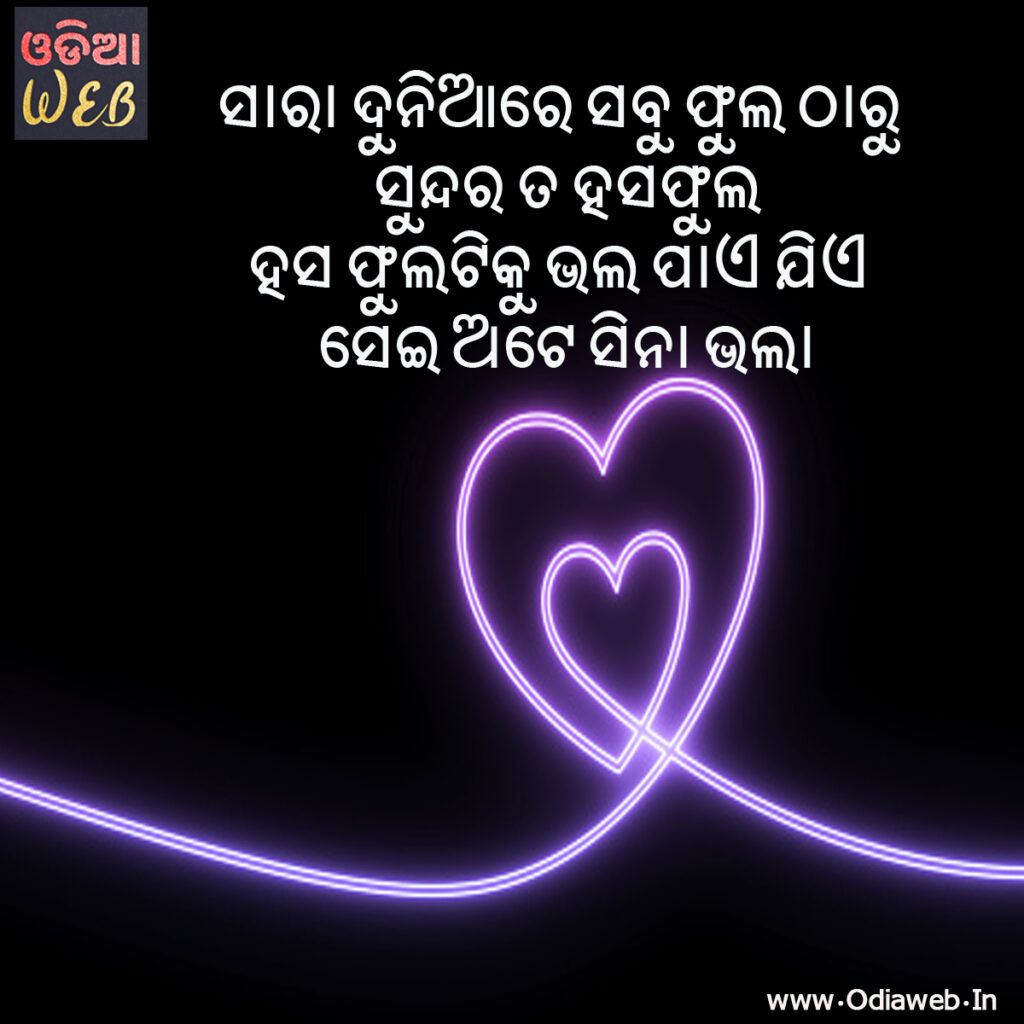 ସାରା ଦୁନିଆରେ ସବୁ ଫୁଲ ଠାରୁ
ସୁନ୍ଦର ତ ହସଫୁଲ
ହସ ଫୁଲଟିକୁ ଭଲ ପାଏ ଯିଏ
ସେଇ ଅଟେ ସିନା ଭଲ
Sara Duniare sabu phula tharu
Sundara ta hasaphula
Hasa phulatiku bhla pae jie
sei ate sina bhala.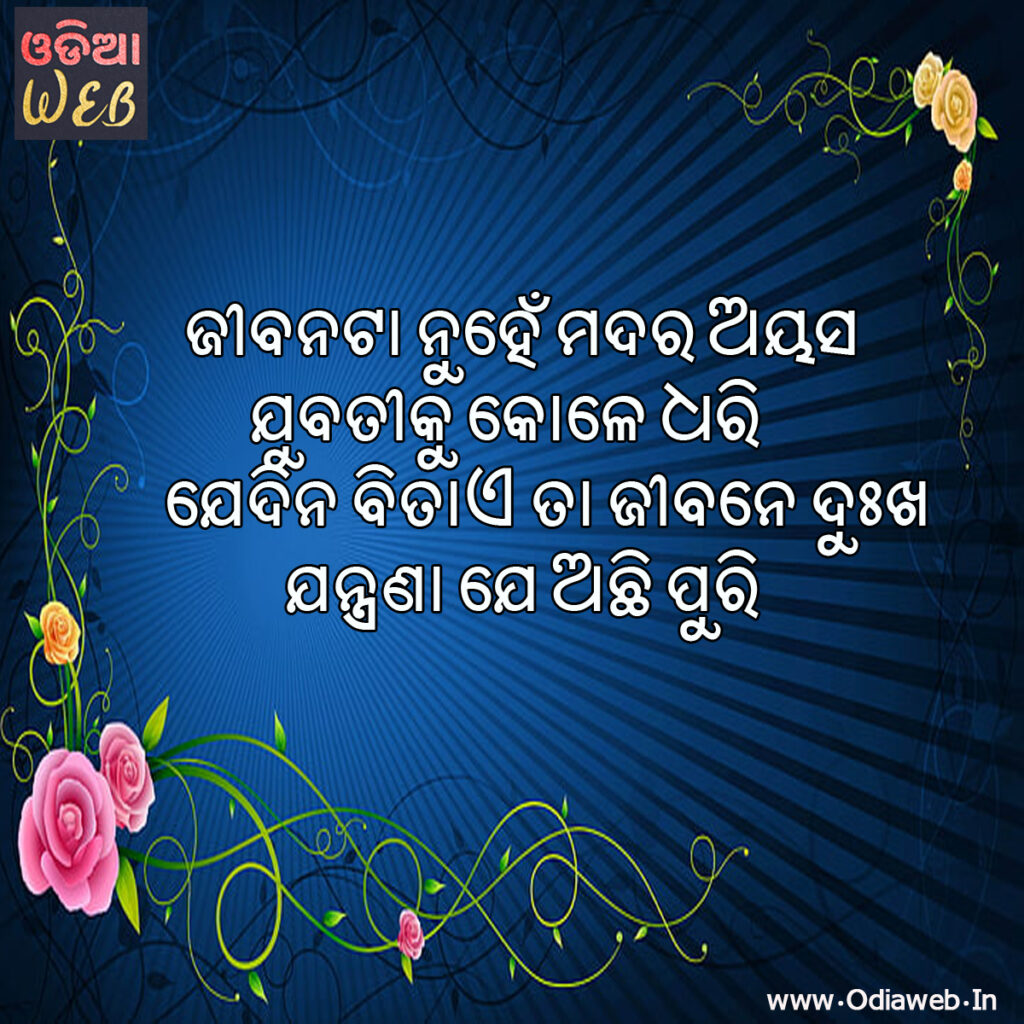 ଜୀବନଟା ନୁହେଁ ମଦର ଅୟସ
ଯୁବତୀକୁ କୋଳେ ଧରି
ଯେଦିନ ବିତାଏ ତା ଜୀବନ ଦୁଃଖ
ଯନ୍ତ୍ରଣା ଯେ ଅଛି ପୁରି
Jeebanata nuhne madara ayasa
Jubateeku kole dhari
Jedina bitae ta jeebana duhkha
Jantrana je achhi puri.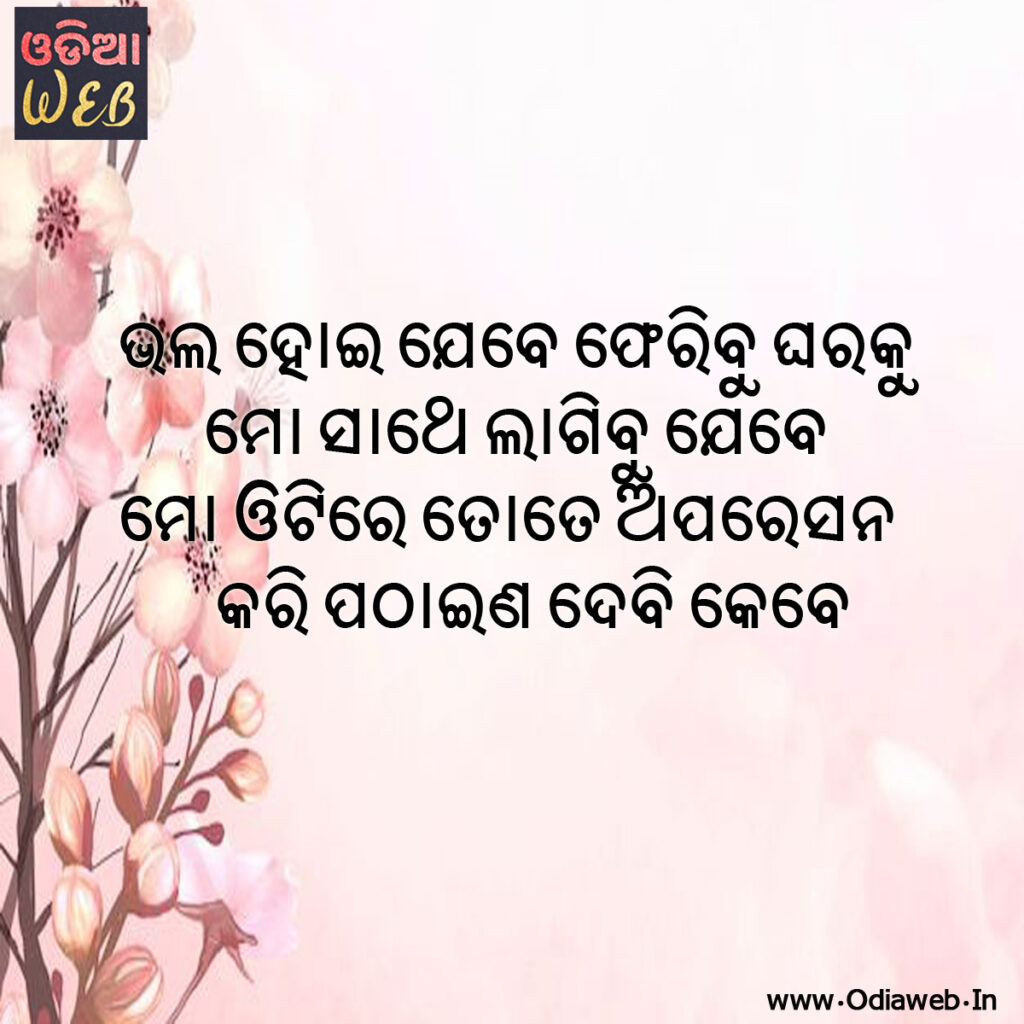 ଭଲ ହୋଇ ଯେବେ ଫେରିବୁ ଘରକୁ
ମୋ ସାଥେ ଲାଗିବୁ ଯେବେ
ମୋ ଓଟିରେ ତୋତେ ଅପରେସନ
କରି ପଠାଇଣ ଦେବି କେବେ
Bhala hoi jebe pheribu gharaku
Mo sathe lagibu jebe
Mo otire tate operesan
Kari pathaina debi kebe.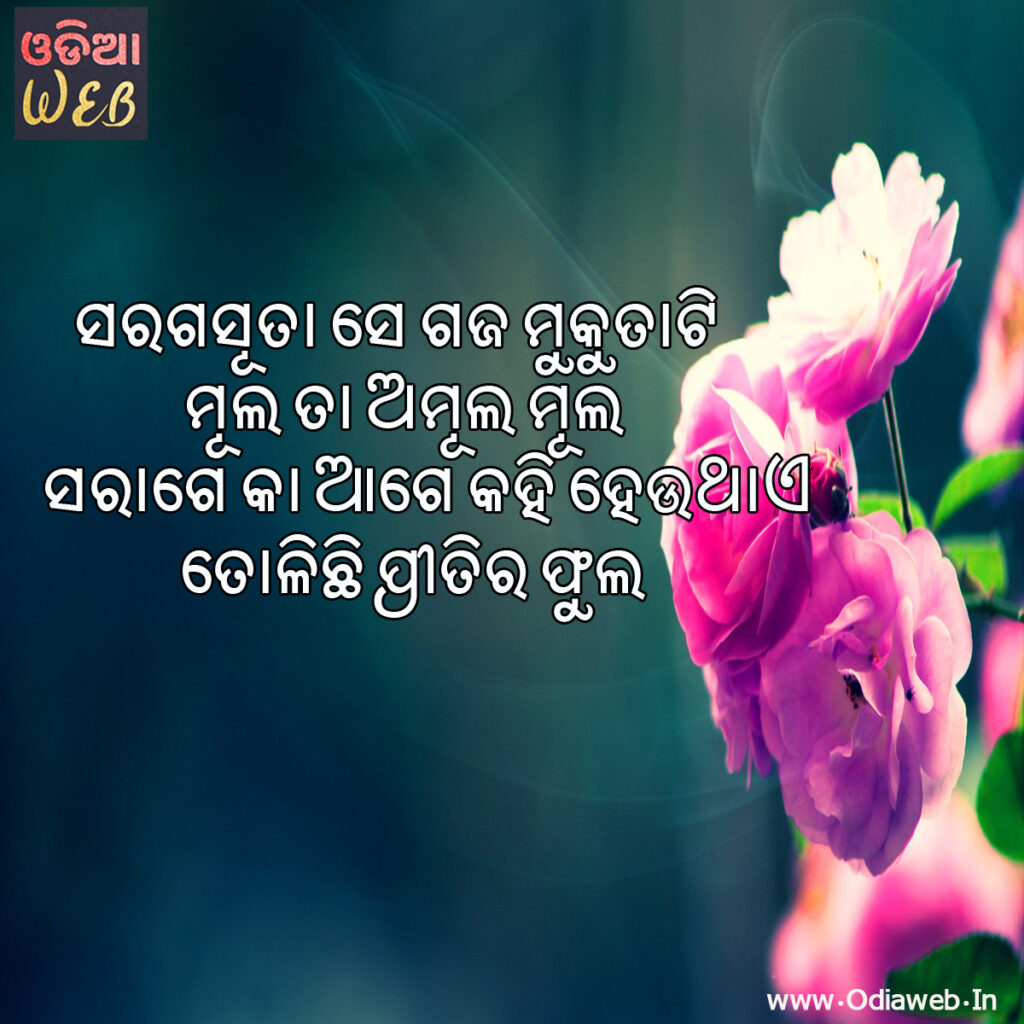 ସରଗସୂତା ସେ ଗଜ ମୁକୁତାଟି
ମୂଲ ତା ଅମୂଲ ମୂଲ
ସରାଗେ କା ଆଗେ କହି ହେଉଥାଏ
ତୋଳିଛି ପ୍ରୀତିର ଫୁଲ
Saragasuta se gaja mukutati
mula ta amula mula
sarage ka age kahi heuthae
Tolichi preetira phula.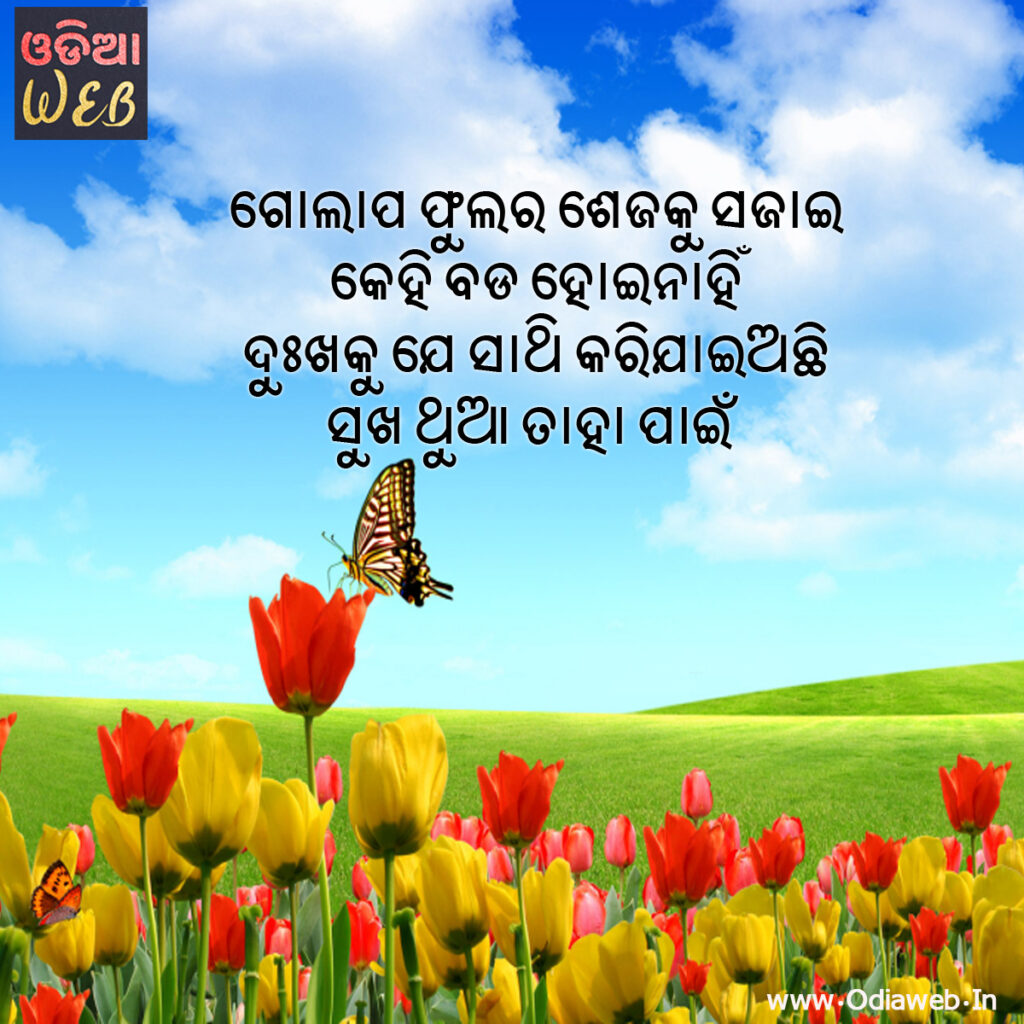 ଗୋଲାପ ଫୁଲର ଶେଜକୁ ସଜାଇ
କେହି ବଡ ହୋଇନାହିଁ
ଦୁଃଖକୁ ଯେ ସାଥି କରିଯାଇଅଛି
ସୁଖ ଥୁଆ ତାହା ପାଇଁ
Golapa phulara shejaku sajai
Kehi bada hoinahni
duhkhaku je sathi karijaichi
Sukha thuaa taha pain
Comments
comments