Are you looking for Odia Sms for Odia lovers, then this is the perfect Odia sms you are looking for. Share this sms with your lover and impress her. Here you can find latest Odia sms in Odia language.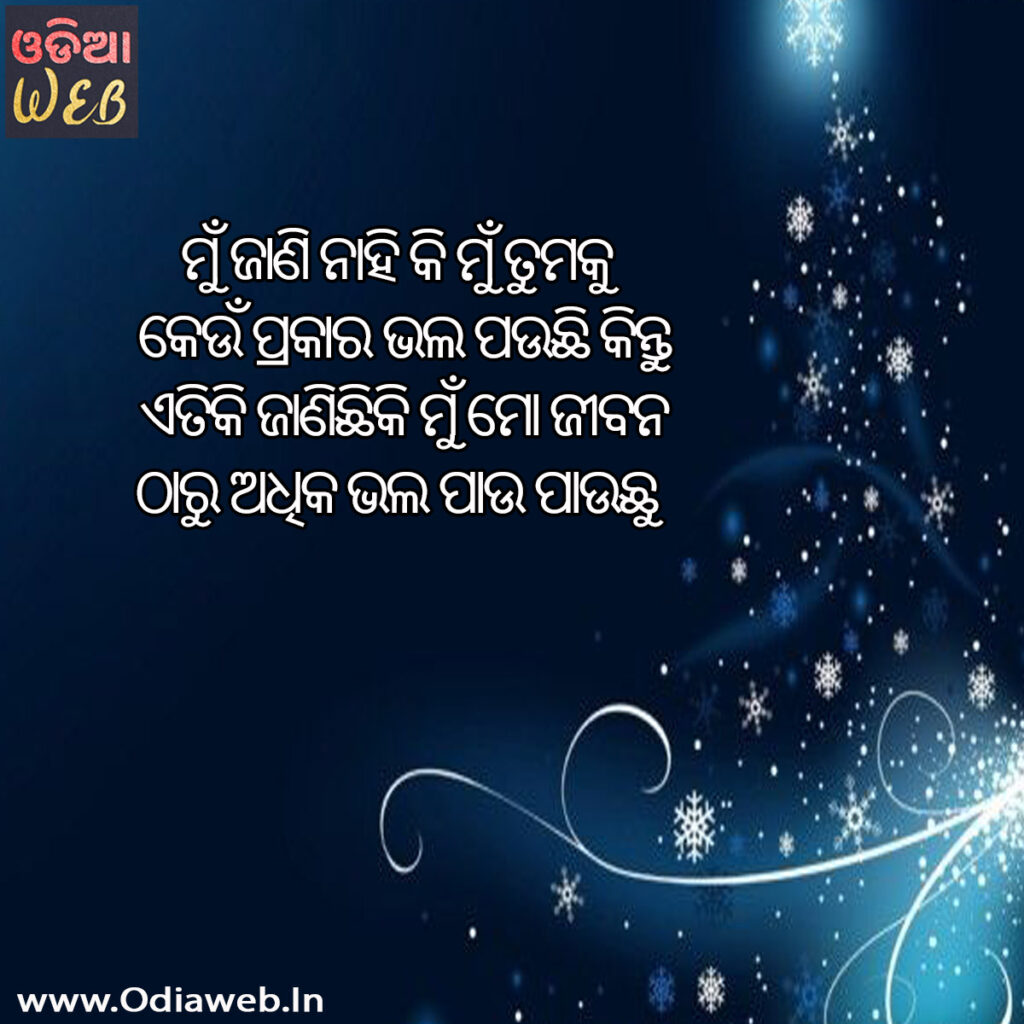 ମୁଁ ଜାଣି ନାହି କି ମୁଁ ତୁମକୁ
କେଉଁ ପ୍ରକାର ଭଲ ପାଉଛି କିନ୍ତୁ
ଏତିକି ଜାଣିଛିକି ମୁଁ
ମୋ ଜୀବନ ଠାରୁ ଅଧିକ ଭଲ ପାଉଛି |
Mun jani nahni ki mun tumaku
Keun prakara bhala pauchhi kintu
Etiki janichhiki mu
Mo jeebana tharu adhika bhala pauchhi.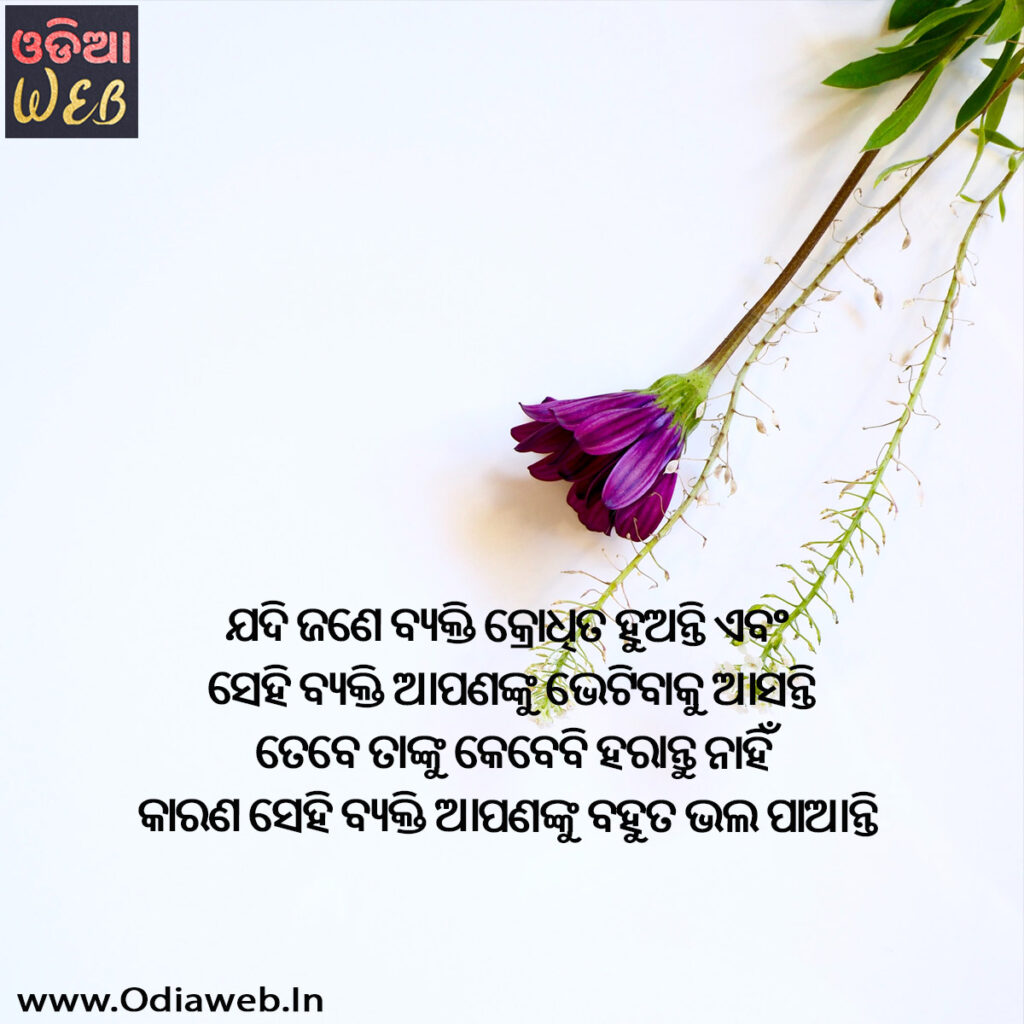 ଯଦି ଜଣେ ବ୍ୟକ୍ତି କ୍ରୋଧିତ ହୁଅନ୍ତି ଏବଂ
ସେହି ବ୍ୟକ୍ତି ଆପଣଙ୍କୁ ଭେଟିବାକୁ ଆସନ୍ତି
ତେବେ ତାଙ୍କୁ କେବେବି ହରାନ୍ତୁ ନାହିଁ
କାରଣ ସେହି ବ୍ୟକ୍ତି ଆପଣଙ୍କୁ ବହୁତ ଭଲ ପାଆନ୍ତି |
Jadi jane byakti krodhita huanti eban
Sehi byakti Apananku bhetibaku asanti
Tebe tanku kebe bi harantu nahni
Karana sehi byakti apananku bahuta bhala paanti.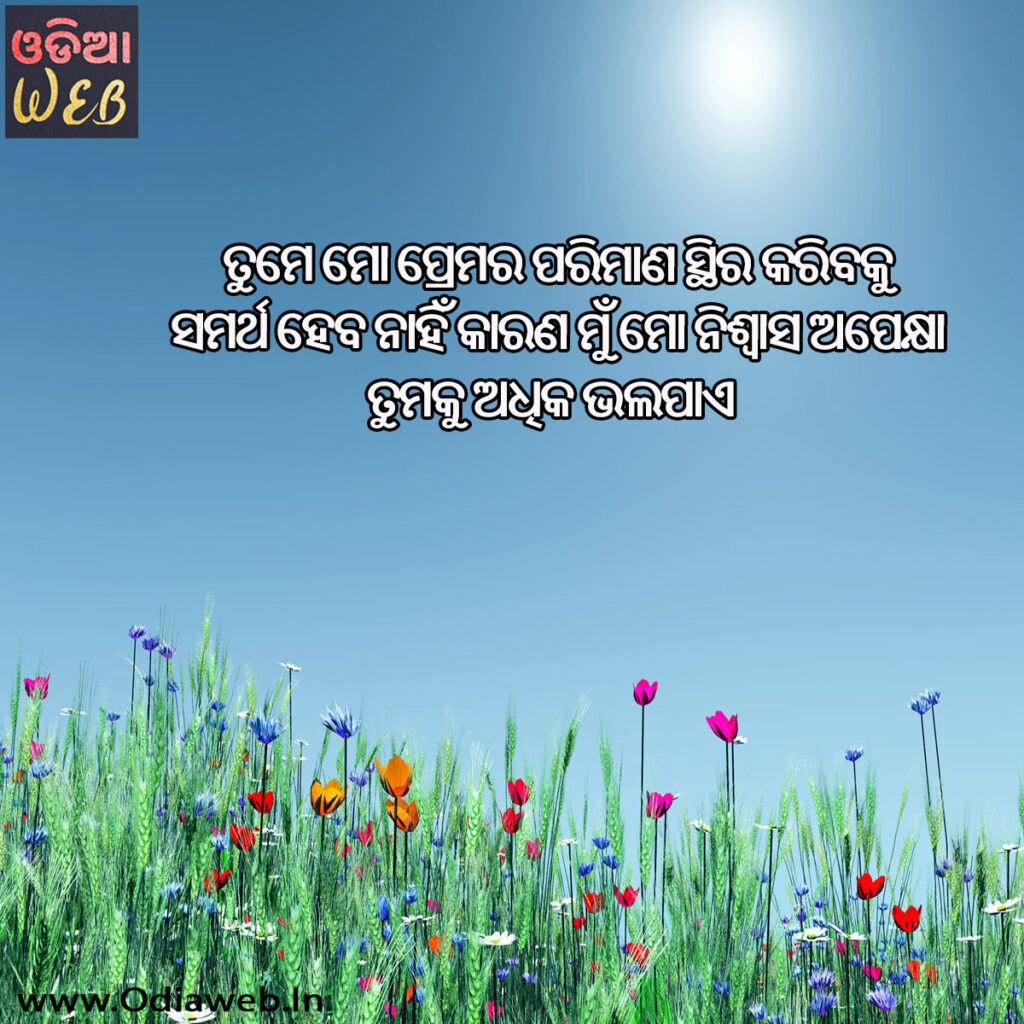 ତୁମେ ମୋ ପ୍ରେମର ପରିମାଣ ସ୍ଥିର କରିବାକୁ
ସମର୍ଥ ହେବ ନାହିଁ କାରଣ ମୁଁ ମୋ ନିଶ୍ୱାସ ଅପେକ୍ଷା
ତୁମକୁ ଅଧିକ ଭଲପାଏ |
Tume mo premara parimana sthira karibaku
Samartha heba nahni karana mu mo nishwasa apekshya
Tumaku adhika bhalapae.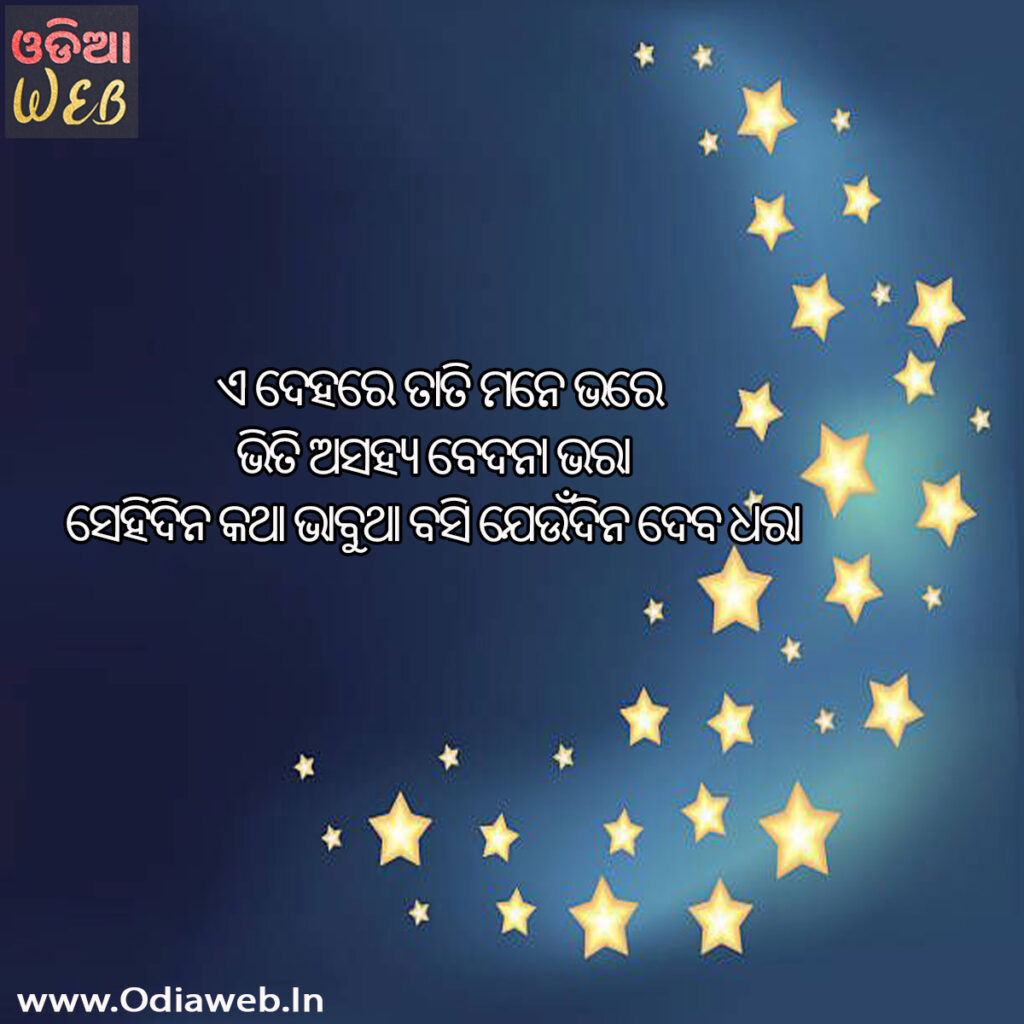 ଏ ଦେହରେ ତାତି ମନେ ଭରେ
ଭିତି ଅସହ୍ୟ ବେଦନା ଭରା
ସେହିଦିନ କଥା ଭାବୁଥା ବସି ଯେଉଁଦିନ ଦେବ ଧରା |
A dehare tati mane bhari
Bhiti asahya bedana bhara
sehidina katha bhabutha basi jeundina deba dhara.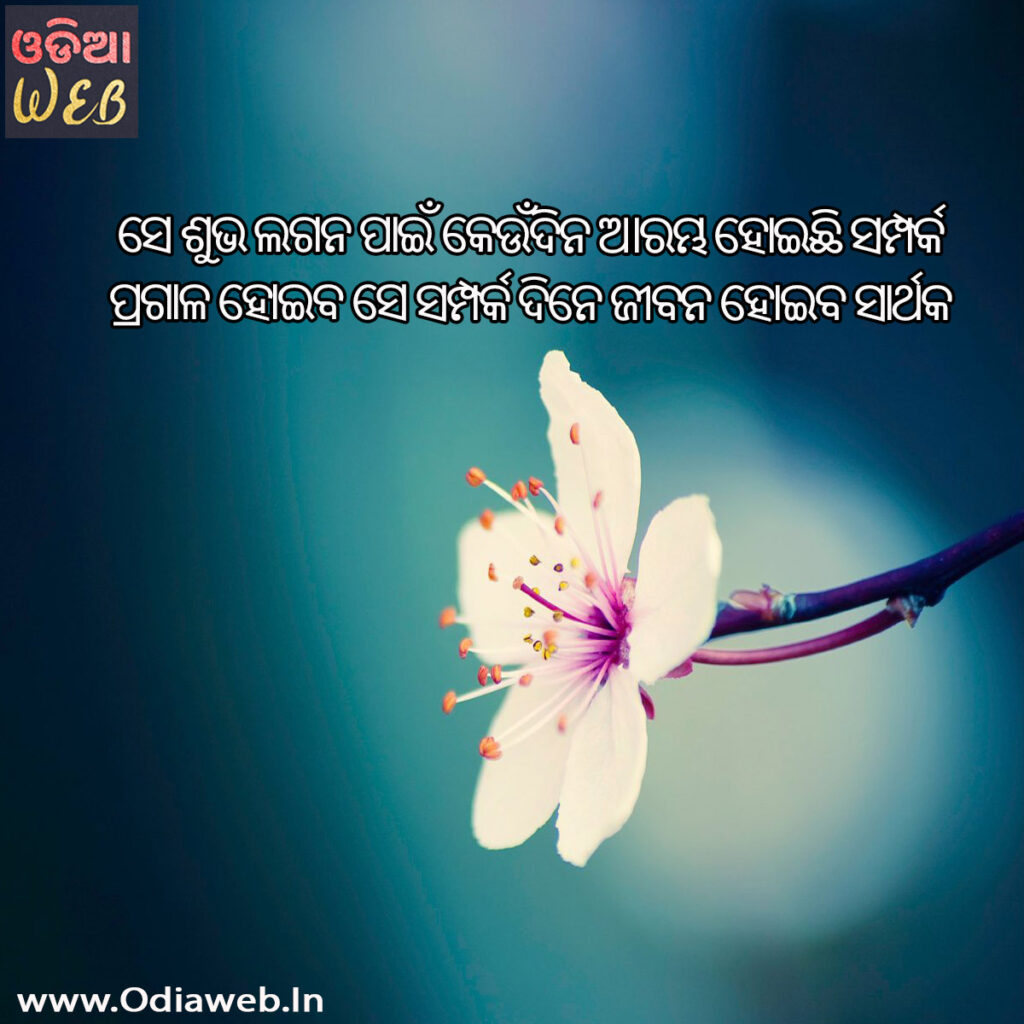 ସେ ଶୁଭ ଲଗନ ପାଇଁ କେଉଁଦିନ ଆରମ୍ଭ ହୋଇଛି ସମ୍ପର୍କ
ପ୍ରଗାଳ ହୋଇବ ସେ ସମ୍ପର୍କ ଦିନେ ଜୀବନ ହୋଇବ ସାର୍ଥକ |
Se shubha lagana pain keundina hoichi samparka
Pragala hoiba se samparka dine jeebana hoiba sarthaka.
Comments
comments