Are you looking for Odia  Sms for Odia lovers, then this is the perfect Odia sms you are looking for. Share this sms with your lover and impress her. Here you can find latest Odia sms in Odia language.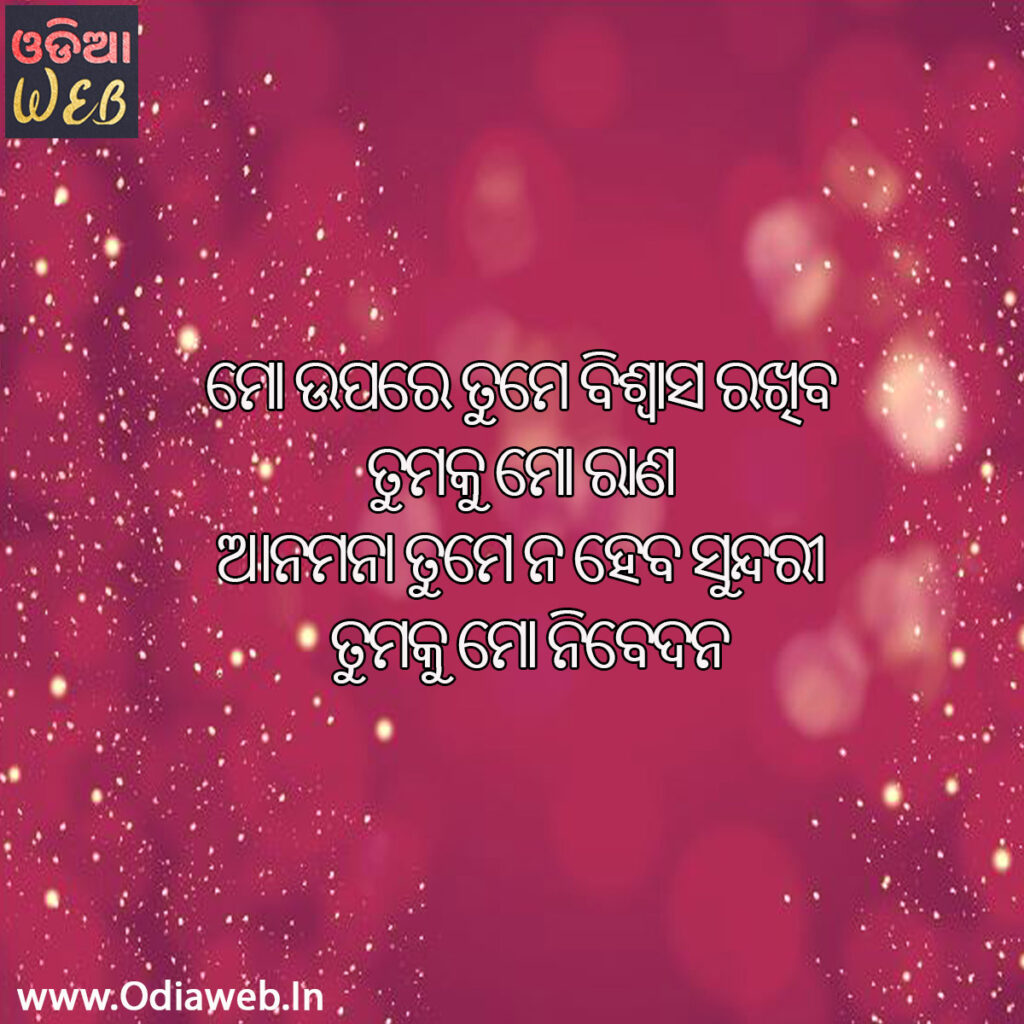 ମୋ ଉପରେ ତୁମେ ବିଶ୍ୱାସ ରଖିବ
ତୁମକୁ ମୋ ରାଣ
ଆନମନା ତୁମେ ନ ହେବ ସୁନ୍ଦରୀ
ତୁମକୁ ମୋ ନିବେଦନ
Mo upare tume bushwasa rakhiba
Tumaku mo rana
Anamana tume naheba sundaree
Tumaku mo nibedana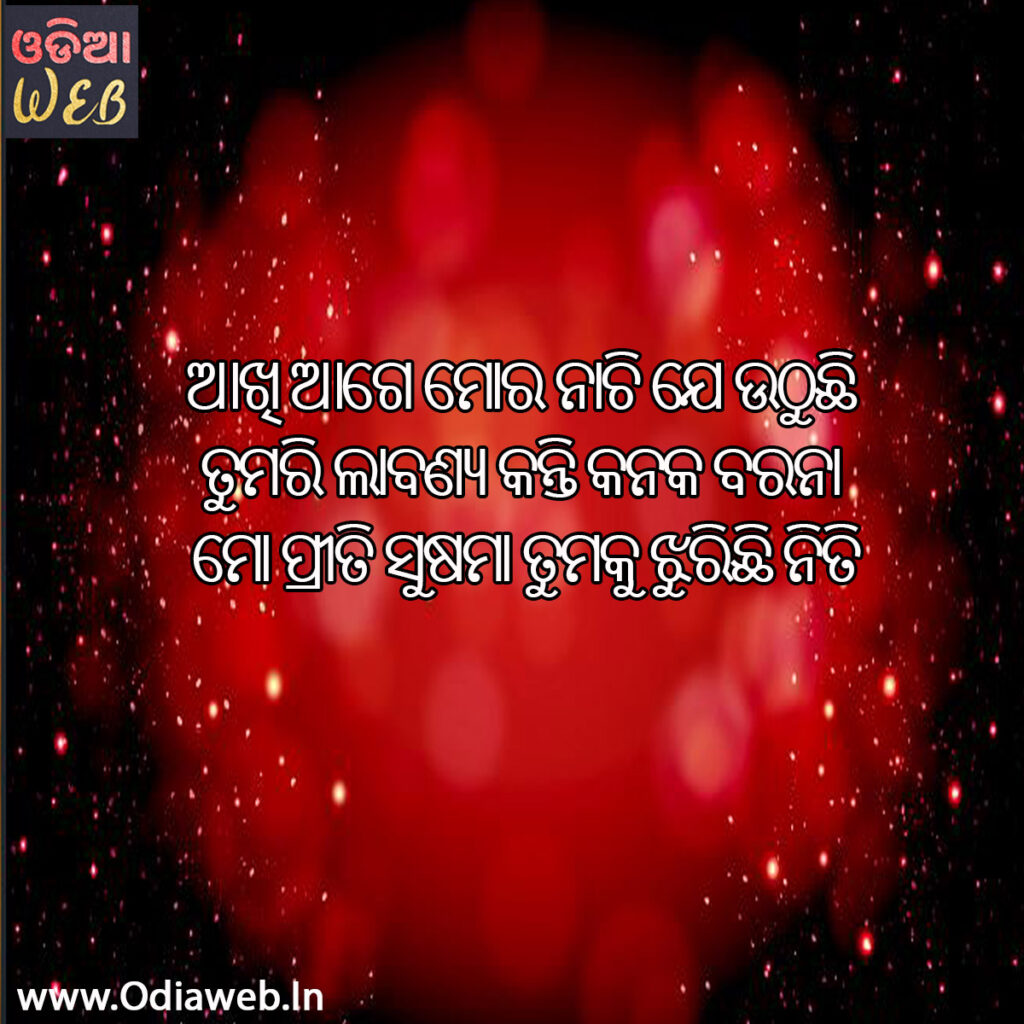 ଆଖି ଆଗେ ମୋର ନାଚି ଯେ ଉଠୁଛି
ତୁମରି ଲାବଣ୍ୟ କନ୍ତି କନକ ବରନା
ମୋ ପ୍ରୀତି ସୁଷମା ତୁମକୁ ଝୁରିଛି ନିତି
Akhi age mora nachi je uthuchhi
Tumari labanya kanti kanaka barana
Mo preeti sushama tumaku jhurichhi niti.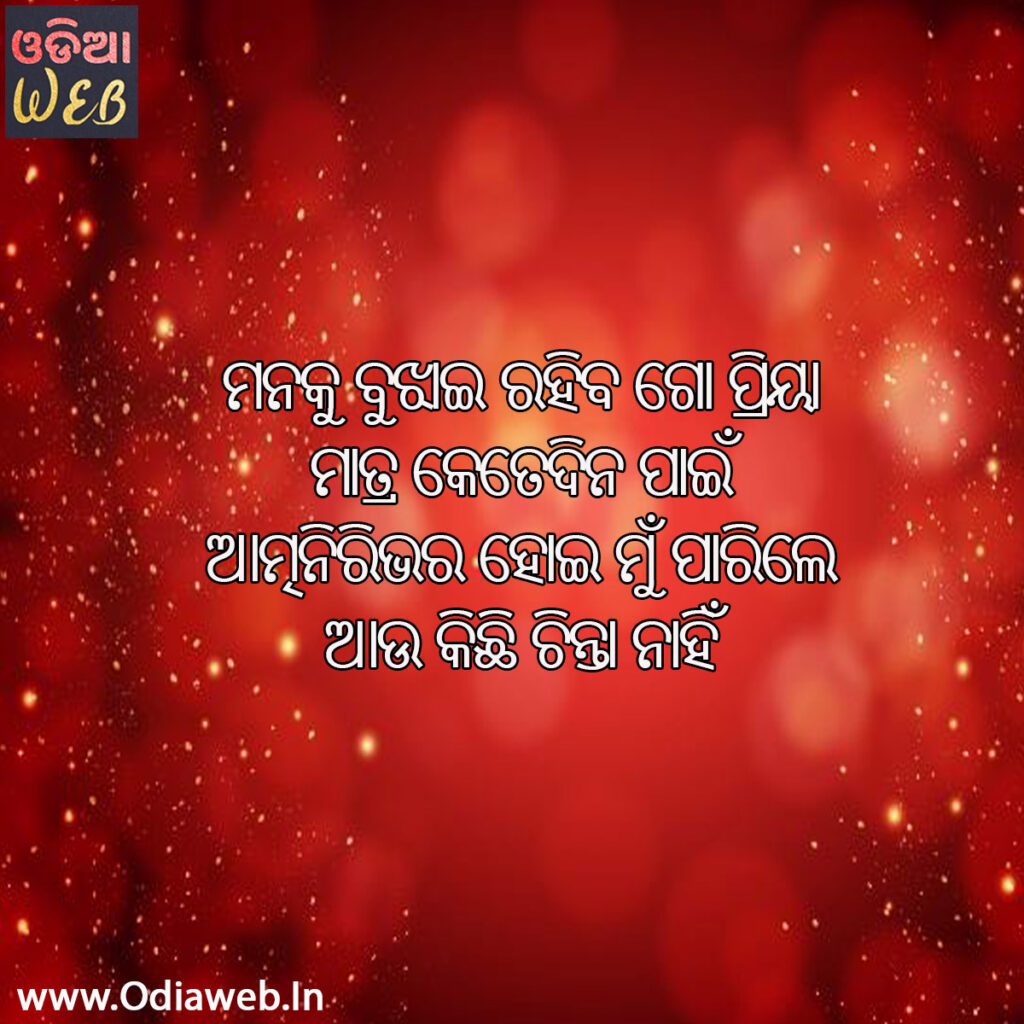 ମନକୁ ବୁଝାଇ ରହିବ ଗୋ ପ୍ରିୟା
ମାତ୍ର କେତେଦିନ ପାଇଁ
ଆତ୍ମନିରିଭର ହୋଇ ମୁଁ ପାରିଲେ
ଆଉ କିଛି ଚିନ୍ତା ନାହିଁ
Manaku bujhai rahiba go priya
Matra ketedina pain
Atmanirbhara hoi mu parile
Au kichhi chinta nahni .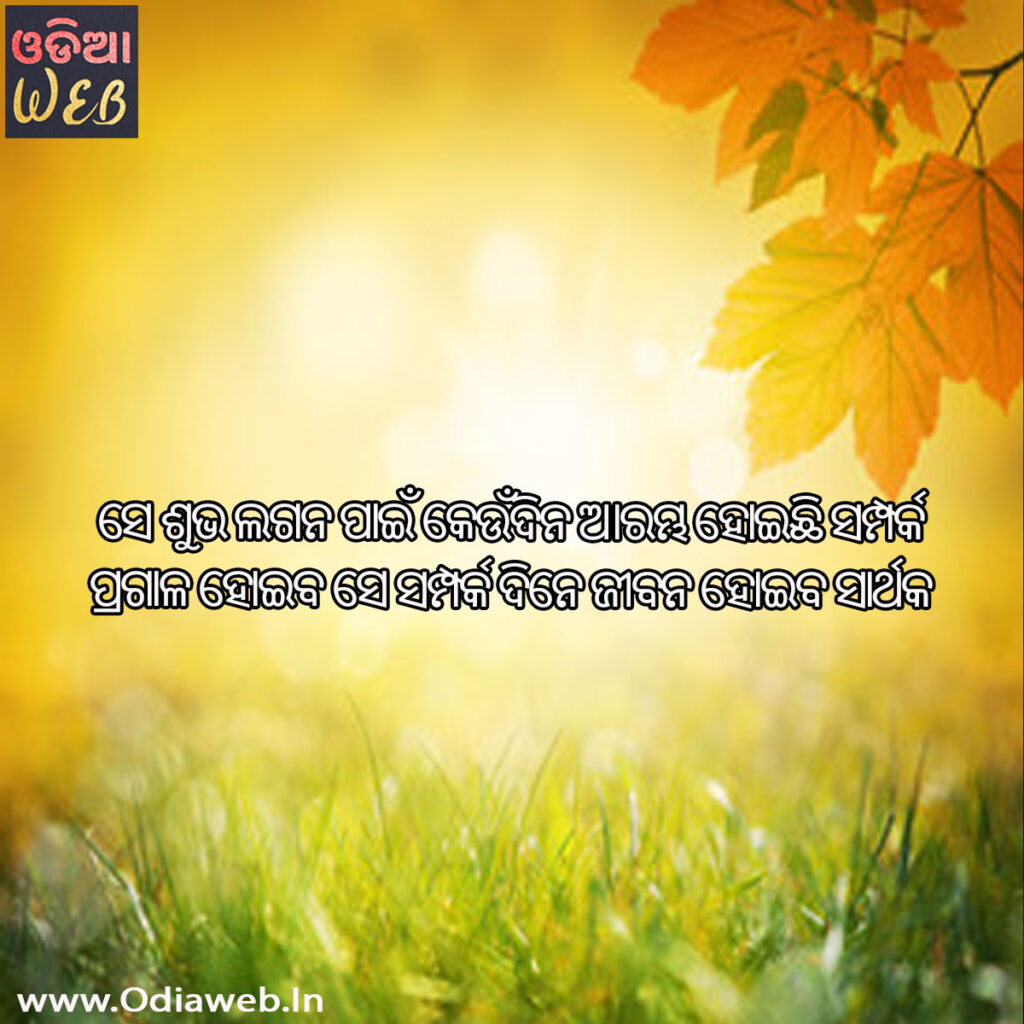 ସେ ଶୁଭ ଲଗନ ପାଇଁ କେଉଁଦିନ ଆରମ୍ଭ ହୋଇଛି ସମ୍ପର୍କ
ପ୍ରଗାଳ ହୋଇବ ସେ ସମ୍ପର୍କ ଦିନେ ଜୀବନ ହୋଇବ ସାର୍ଥକ
Se shubha lagana pain keundina hoichi samparka
Pragala hoiba se samparka dine jeebana hoiba sarthaka.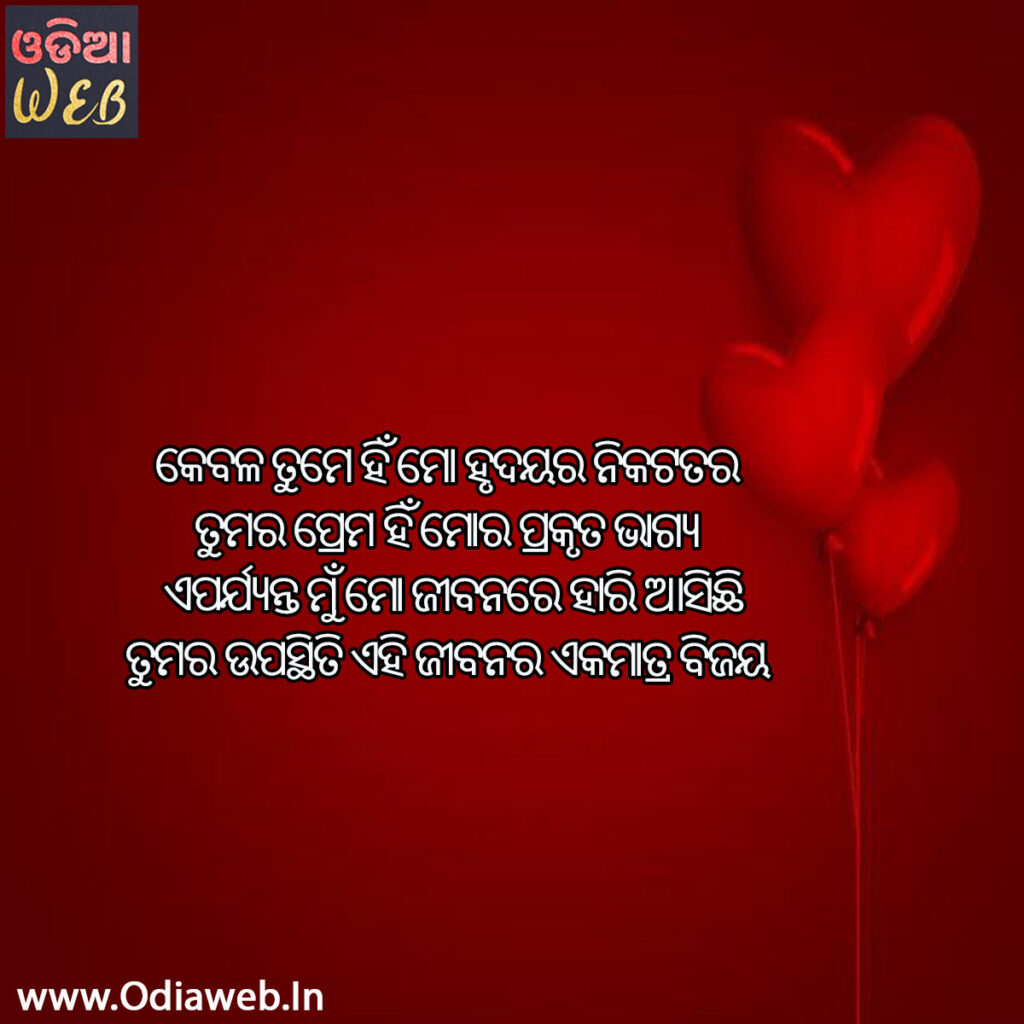 କେବଳ ତୁମେ ହିଁ ମୋ ହୃଦୟର ନିକଟତର
ତୁମର ପ୍ରେମ ହିଁ ମୋର ପ୍ରକୃତ ଭାଗ୍ୟ
ଏପର୍ଯ୍ୟନ୍ତ ମୁଁ ମୋ ଜୀବନରେ ହାରି ଆସିଛି
ତୁମର ଉପସ୍ଥିତି ଏହି ଜୀବନର ଏକମାତ୍ର ବିଜୟ
Kebala tume hni mo hrudayara nikatatara
Tumara prema hni mora prakruta bhagya
A parjyanta mu mo jeebanare hari asichi
Tumara upastiti ehi jeebanara ekamatra bijaya
Comments
comments