Are you looking for Odia   Sms for Odia lovers, then this is the perfect Odia sms you are looking for. Share this sms with your lover and impress her. Here you can find latest Odia sms in Odia language.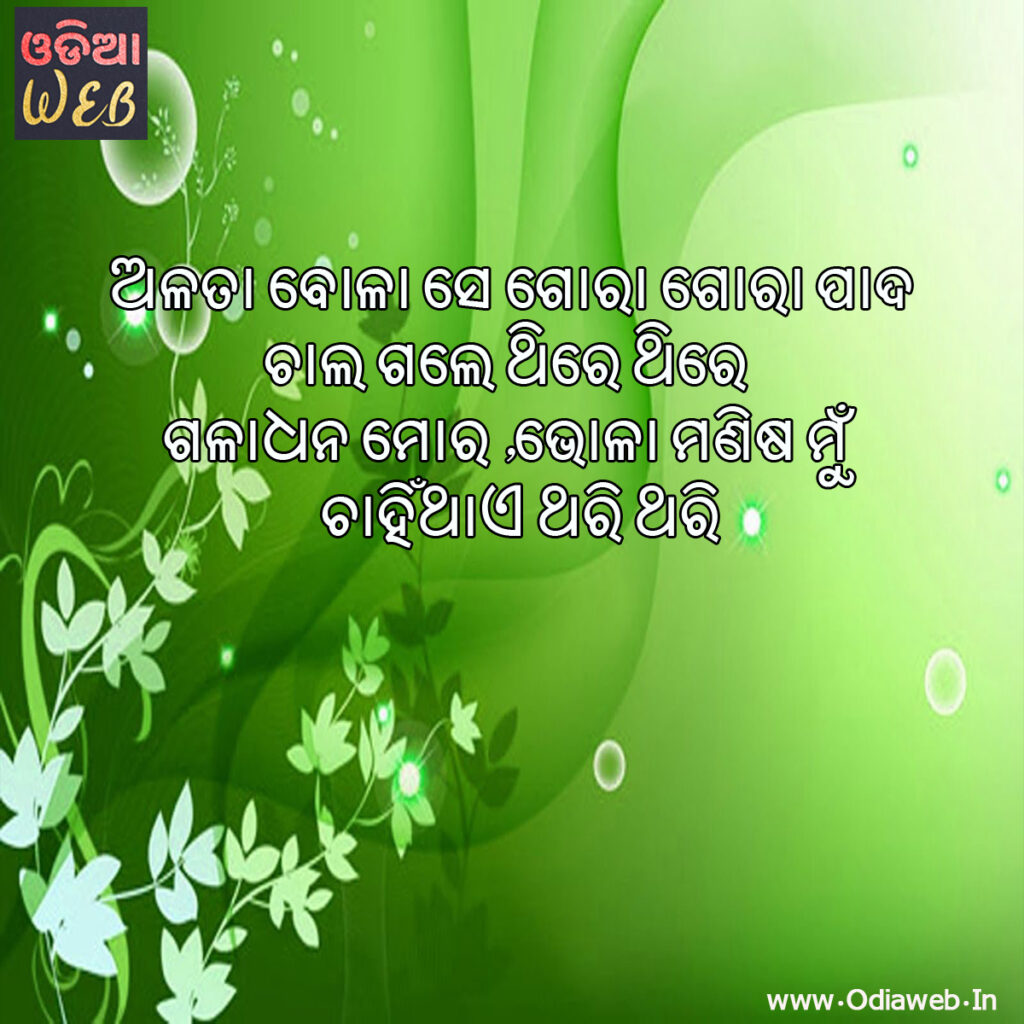 ଅଳତା ବୋଳା ସେ ଗୋରା ଗୋରା ପାଦ
ଚାଲିଗଲେ ଥିରି ଥିରି
ଗଳାଧନ ମୋର,ଭୋଳା ମଣିଷ ମୁଁ

Alata bola se gora gora pada
Chaligale thiri thiri
Galadhana mora,bhola manisha mun
Chahnithae thari thari.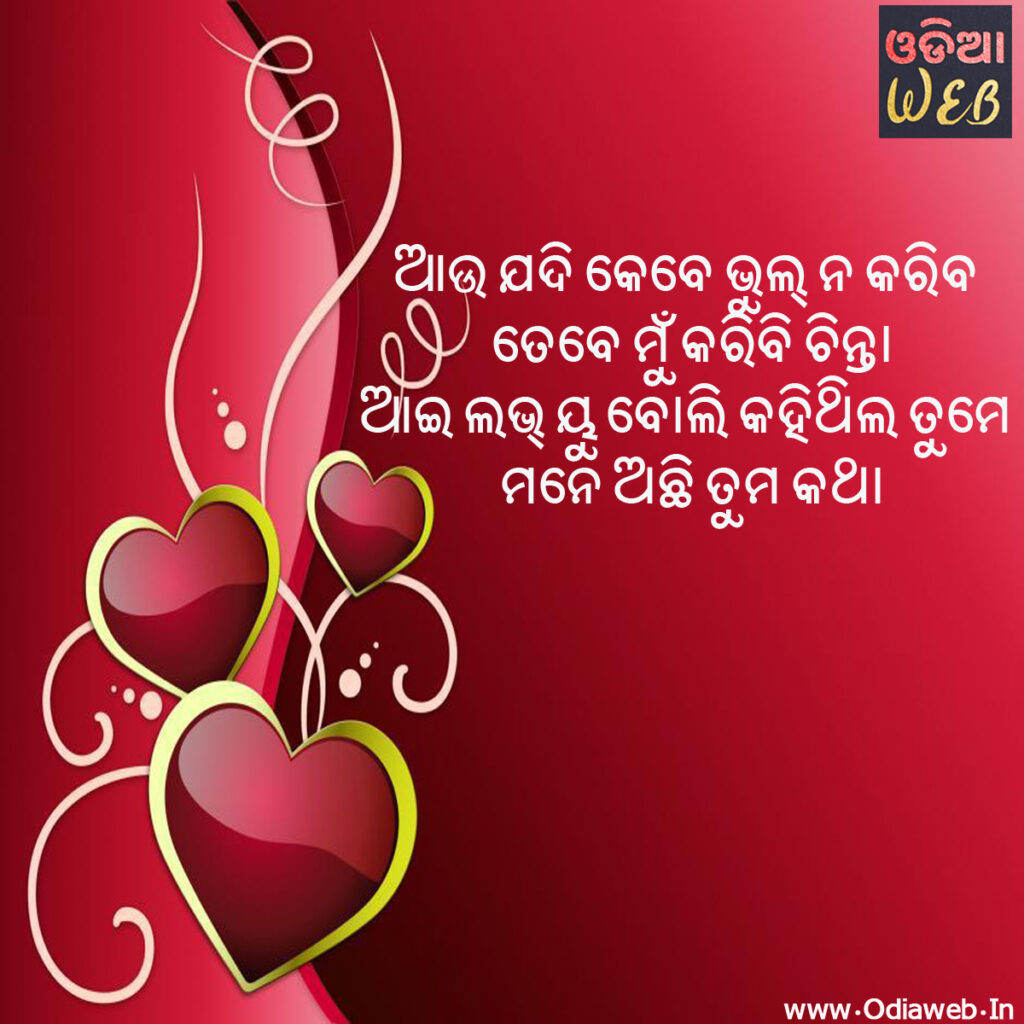 ଆଉ ଯଦି କେବେ ଭୁଲ୍ ନ କରିବ
ତେବେ ମୁଁ କରିବି ଚିନ୍ତା
ଆଇ ଲଭ୍ ୟୁ ବୋଲି କହିଥିଲ ତୁମେ
ମନେ ଅଛି ତୁମ କଥା
Au Jadi kebe bhul na kariba
Tebe mun karibi chinta
I love you boli kahithila tume
Mane achi tuma katha.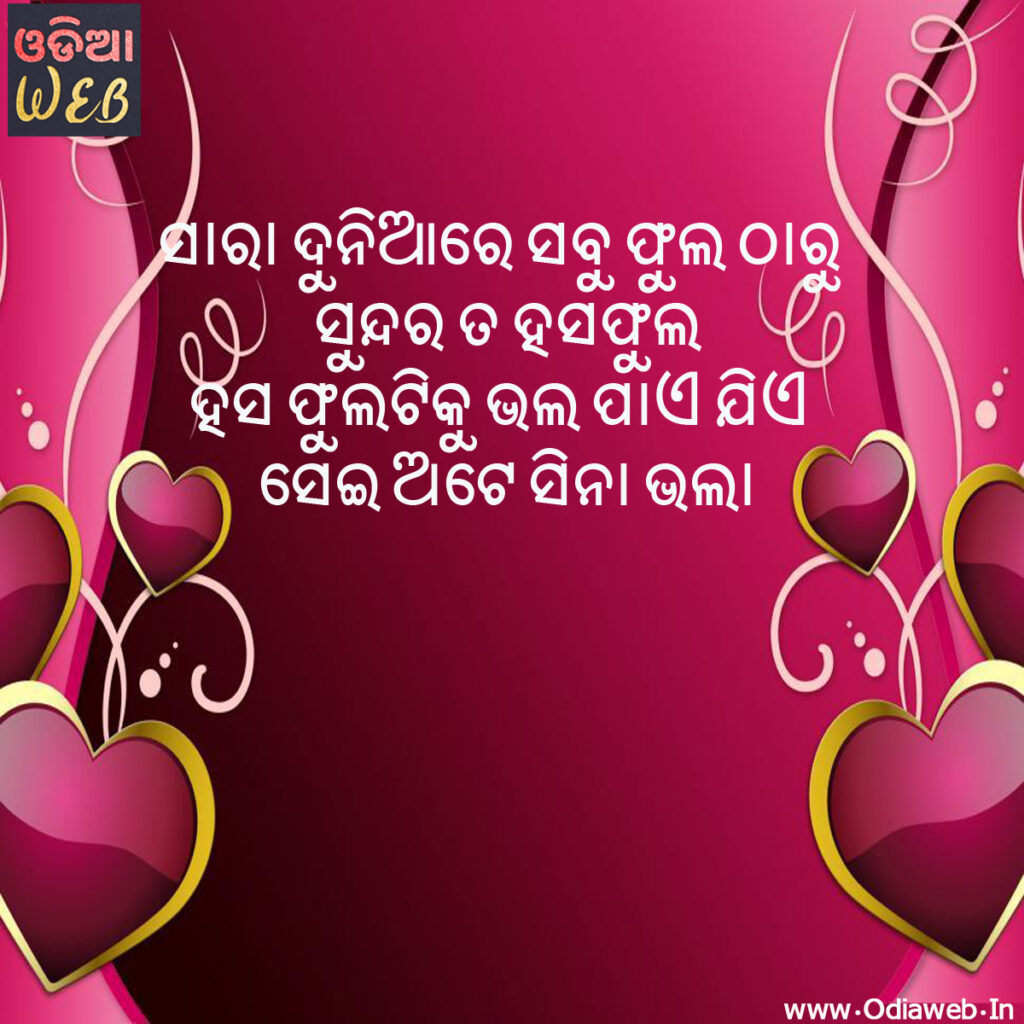 ସାରା ଦୁନିଆରେ ସବୁ ଫୁଲ ଠାରୁ
ସୁନ୍ଦର ତ ହସଫୁଲ
ହସ ଫୁଲଟିକୁ ଭଲ ପାଏ ଯିଏ
ସେଇ ଅଟେ ସିନା ଭଲ
Sara duniare sabu phula tharu
Sundara ta hasaphula
Hasa phulatiku bhla pae jie
Sei ate sina bhala.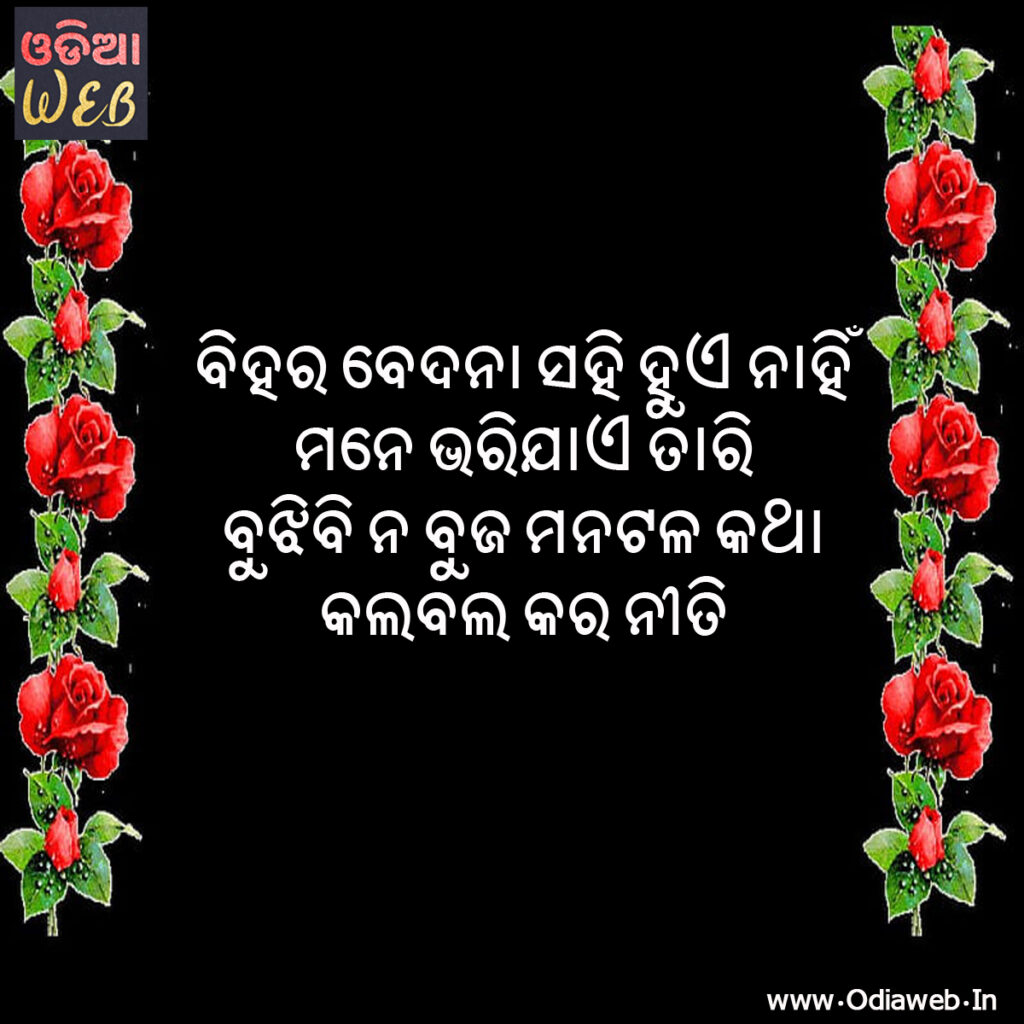 ବିହର ବେଦନା ସହି ହୁଏ ନାହିଁ
ମନେ ଭରିଯାଏ ତାରି
ବୁଝିବି ନ ବୁଝ ମନତଳ କଥା
କଲବଲ କର ନୀତି
Bihara bedana sahi hue nahni
Mane bharijae tari
Bujhibi na bujha manatala katha
Kalabala kara neeti.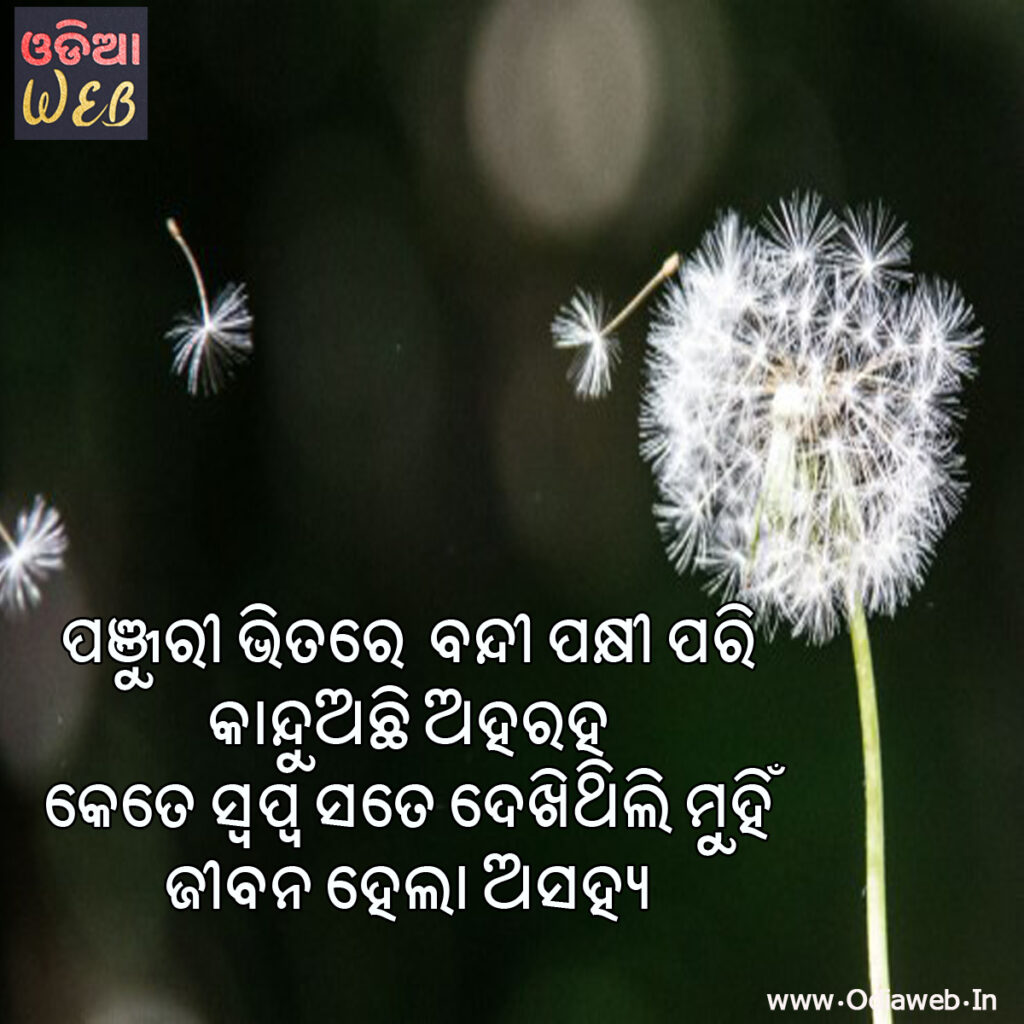 ପଞ୍ଜୁରୀ ଭିତରେ ବନ୍ଦୀ ପକ୍ଷୀ ପରି
କାନ୍ଦୁଅଛି ଅହରହ
କେତେ ସ୍ବପ୍ନ ସତେ ଦେଖିଥିଲି ମୁହିଁ
ଜୀବନ ହେଲା ଅସହ୍ୟ
Panjuree bhitare bandI pakshi pari
Kanduachha aharaha
Kete swapna sate dekhithili muhni
Jeebana hela asahya.
Comments
comments