Are you looking for Odia   Sms for Odia lovers, then this is the perfect Odia sms you are looking for. Share this sms with your lover and impress her. Here you can find latest Odia sms in Odia language.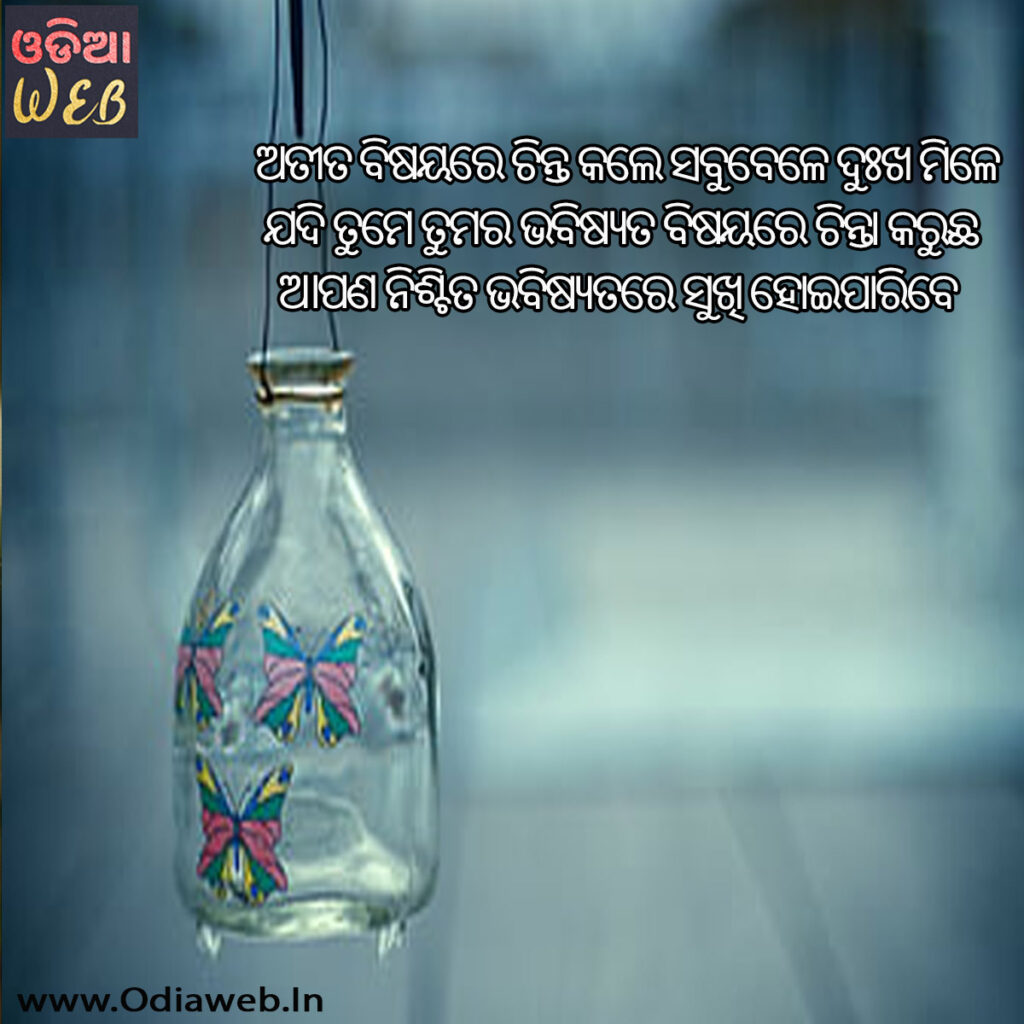 ଅତୀତ ବିଷୟରେ ଚିନ୍ତା କଲେ ସବୁବେଳେ ଦୁଃଖ ମିଳେ
ଯଦି ତୁମେ ତୁମର ଭବିଷ୍ୟତ ବିଷୟରେ ଚିନ୍ତା କରୁଛ
ଆପଣ ନିଶ୍ଚିତ ଭବିଷ୍ୟତରେ ସୁଖି ହୋଇପାରିବେ |
Ateeta bishayare chinta kale sabubele duhkha mile
Jadi tume tumara bhibishyata bishayare chinta karuchha
Apana nishita bhabishyatare sukhi hoiparibe.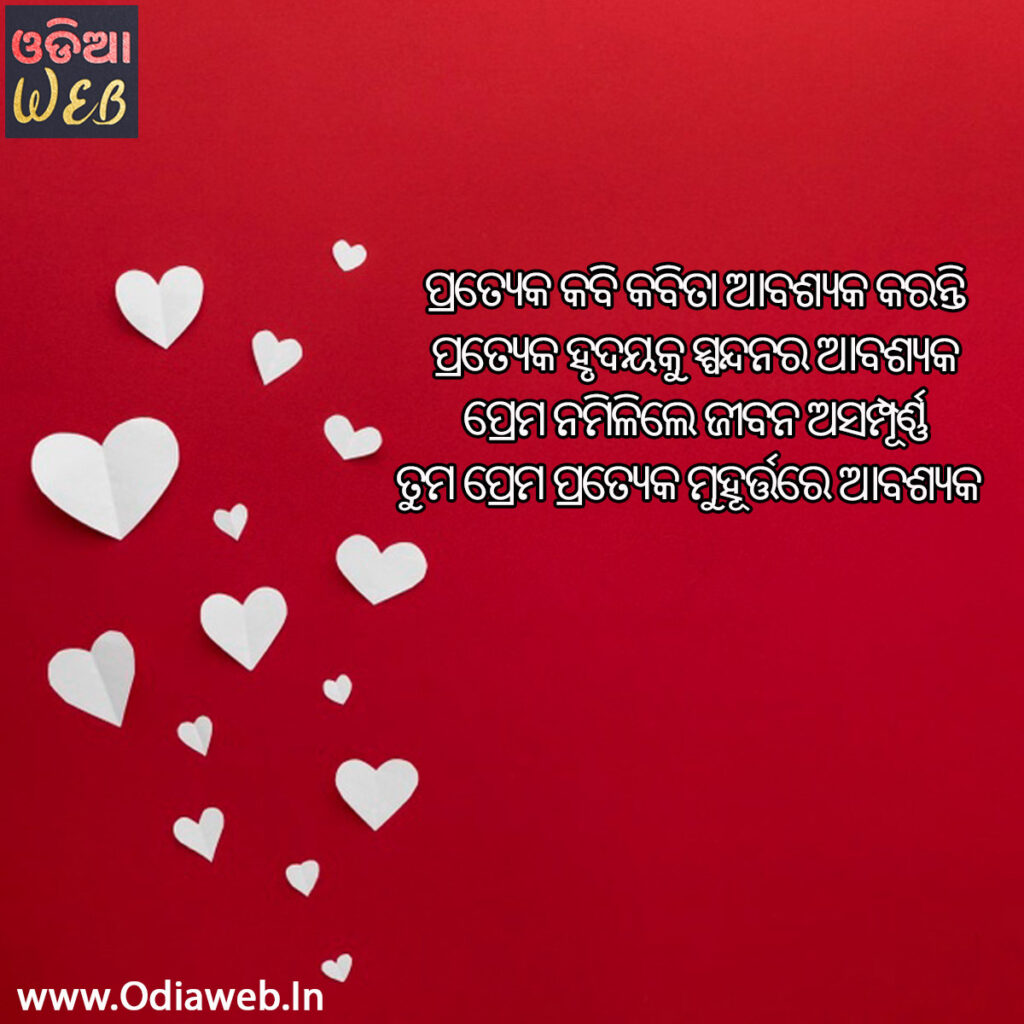 ପ୍ରତ୍ୟେକ କବି କବିତା ଆବଶ୍ୟକ କରନ୍ତି
ପ୍ରତ୍ୟେକ ହୃଦୟକୁ ସ୍ପନ୍ଦନର ଆବଶ୍ୟକ
ପ୍ରେମ ନମିଳିଲେ ଜୀବନ ଅସମ୍ପୂର୍ଣ୍ଣ
ତୁମ ପ୍ରେମ ପ୍ରତ୍ୟେକ ମୁହୂର୍ତ୍ତରେ ଆବଶ୍ୟକ |
Pratyaka kabi kabita Abashyaka karanti
Pratyaka Hrudayaku spandanara Abashyaka
Prema Namilile jeebana asampurnna
Tuma prema pratyaka muhurttare Abashyaka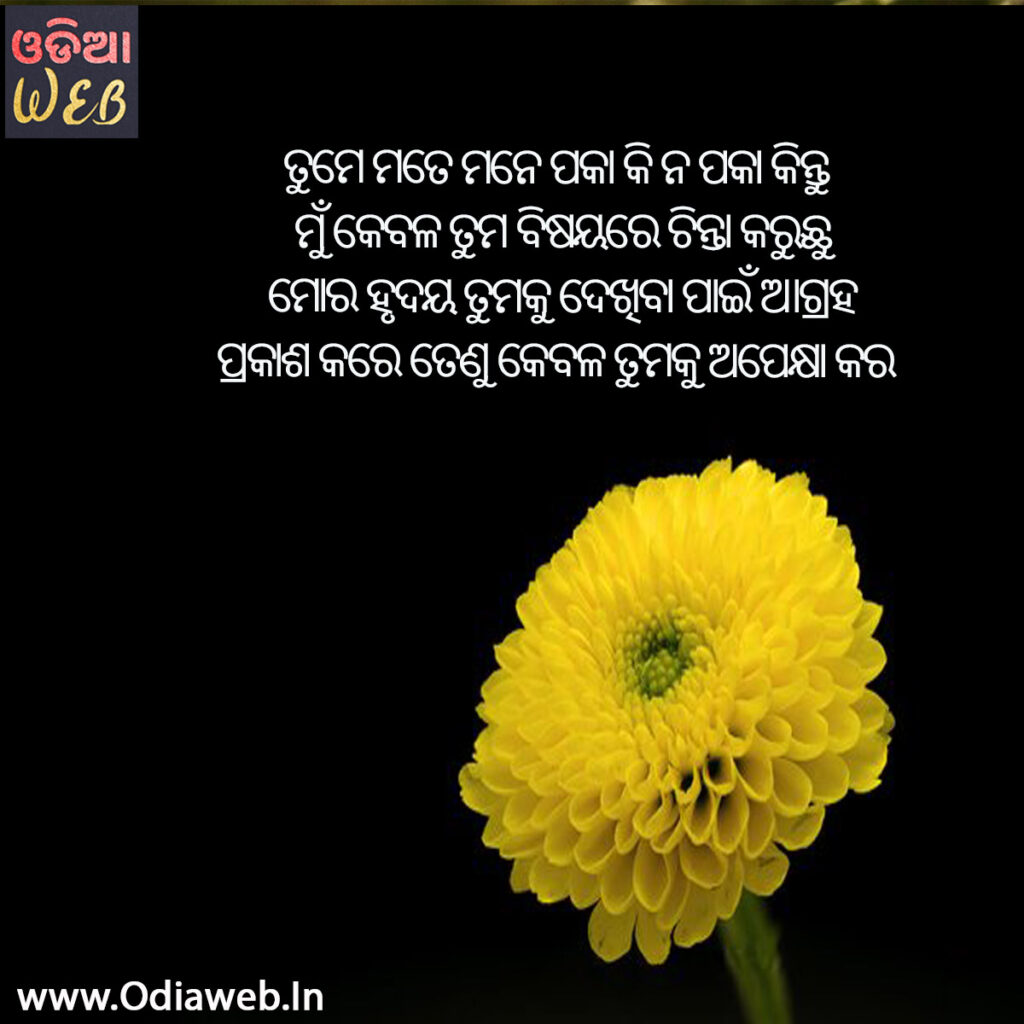 ତୁମେ ମତେ ମନେ ପକା କି ନ ପକା କିନ୍ତୁ
ମୁଁ କେବଳ ତୁମ ବିଷୟରେ ଚିନ୍ତା କରୁଛୁ
ମୋର ହୃଦୟ ତୁମକୁ ଦେଖିବା ପାଇଁ ଆଗ୍ରହ
ପ୍ରକାଶ କରେ ତେଣୁ କେବଳ ତୁମକୁ ଅପେକ୍ଷା କର |
Tume mate mane paka ki na paka kintu
Mu kebala tuma bishayare chinta karuchhu
Mora hrudaya tumaku dekhiba pain agraha
Prakasha kare tenu kebala tumaku apekshya kara.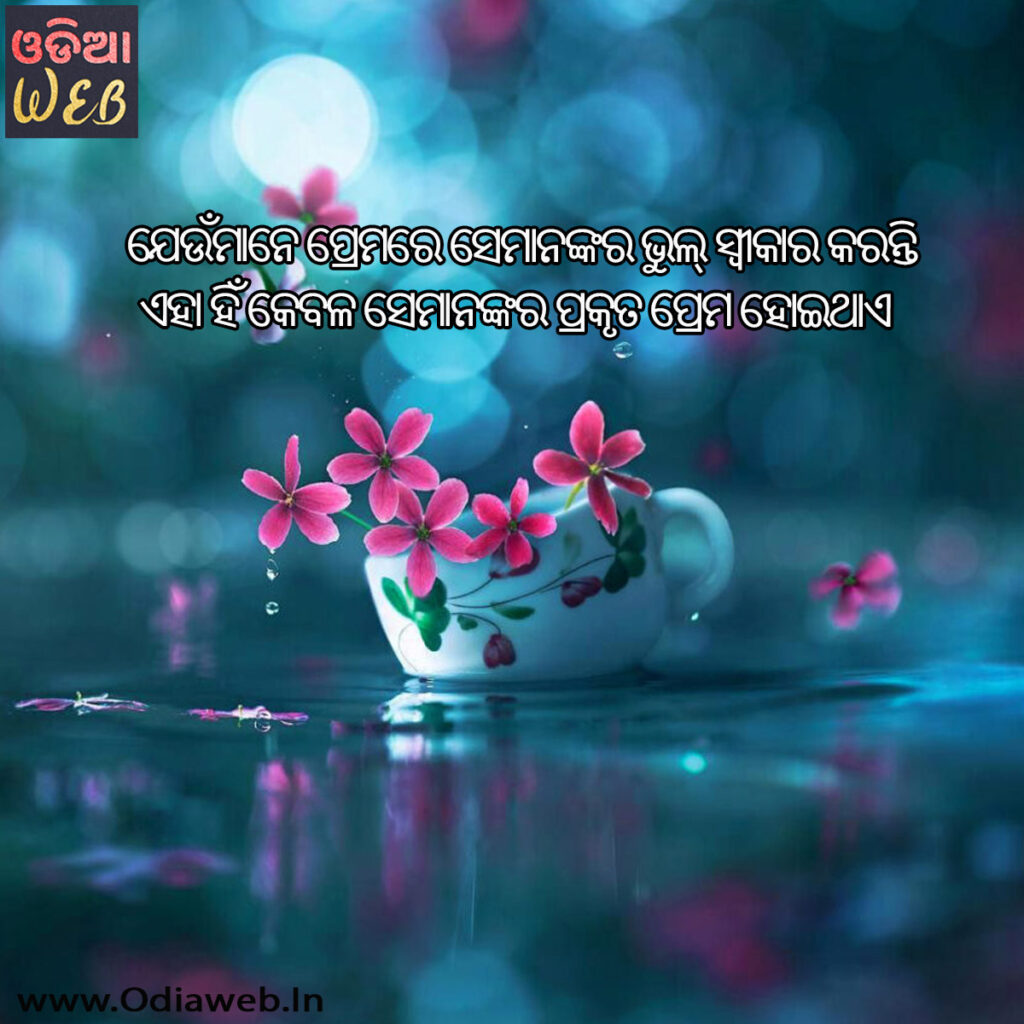 ଯେଉଁମାନେ ପ୍ରେମରେ ସେମାନଙ୍କର ଭୁଲ୍ ସ୍ୱୀକାର କରନ୍ତି
ଏହା ହିଁ କେବଳ ସେମାନଙ୍କର ପ୍ରକୃତ ପ୍ରେମ ହୋଇଥାଏ |
Jeumane premare semankara bhul sweekara karanti
Eha hni kebala semanankara prakruta prema hoithae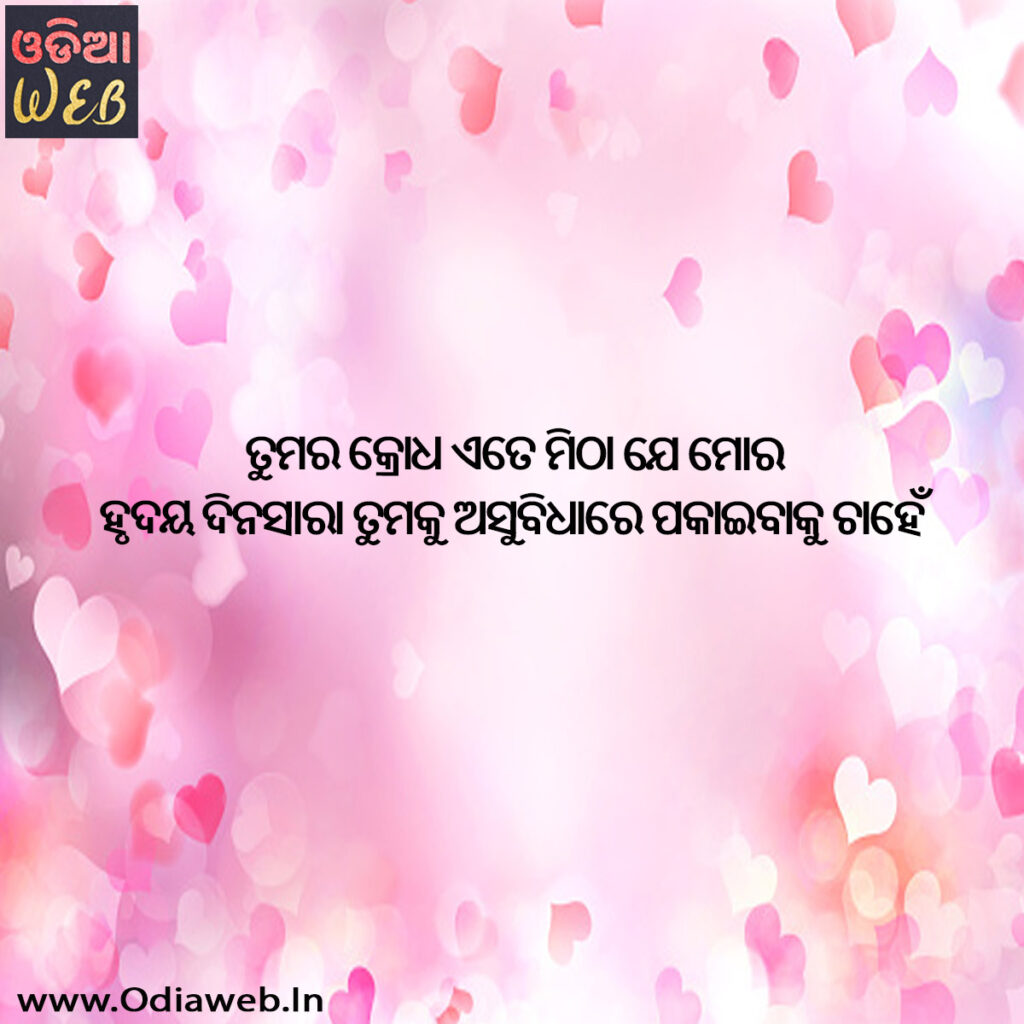 ତୁମର କ୍ରୋଧ ଏତେ ମିଠା ଯେ
ମୋର ହୃଦୟ ଦିନସାରା ତୁମକୁ ଅସୁବିଧାରେ ପକାଇବାକୁ ଚାହେଁ |
Tumara krodha ete mitha je
Mora hrudaya dinasara tumaku asubidhare pakaibaku chahne
Comments
comments