Are you looking for Odia Best Maa Sms, then this is the perfect Odia sms you are looking for. Share this sms with your family and Relative and impress her. Here you can find latest Odia sms in Odia language.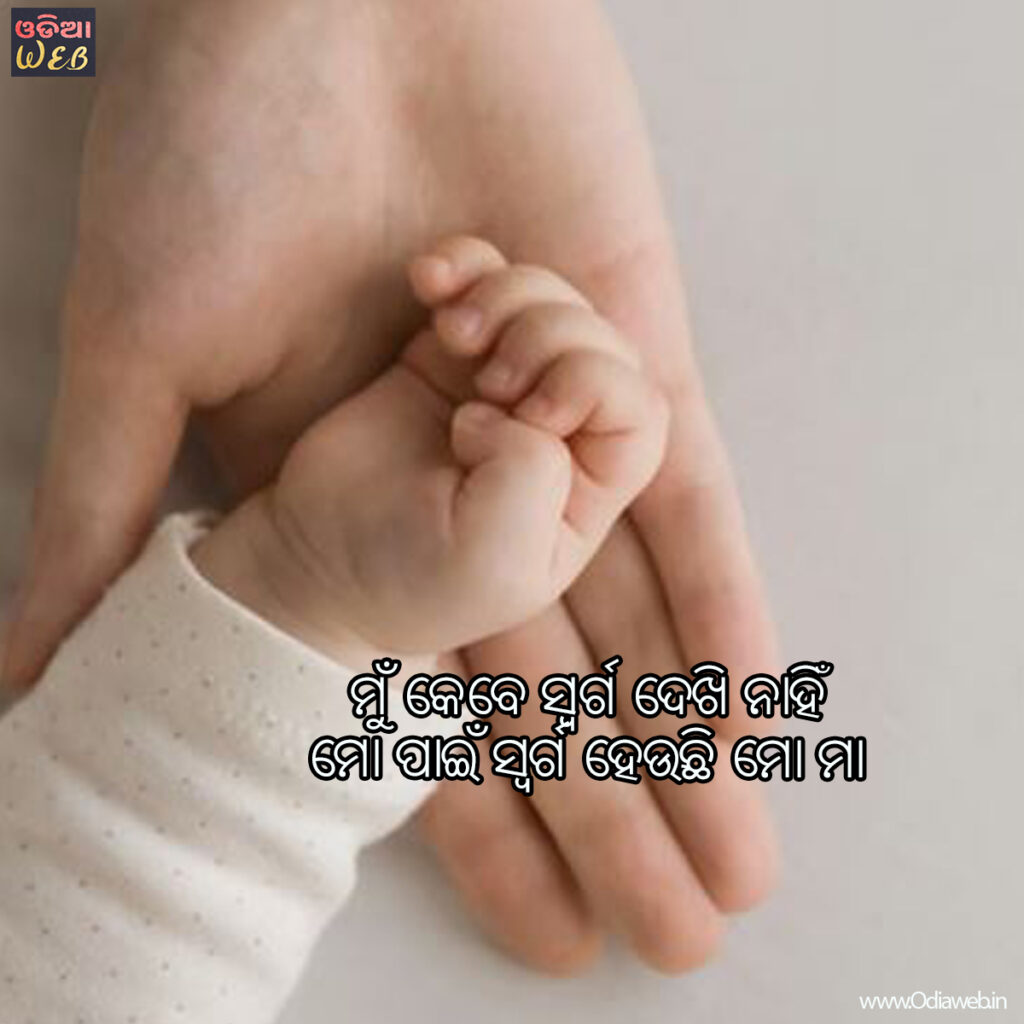 ମୁଁ କେବେ ସ୍ୱର୍ଗ ଦେଖି ନାହିଁ,
ମୋ ପାଇଁ ସ୍ବର୍ଗ ହେଉଛି ମୋ ମା
Mun Kebe Swarga Dekhi Nahni
Mo Pain Swarga Heichi Mo Maa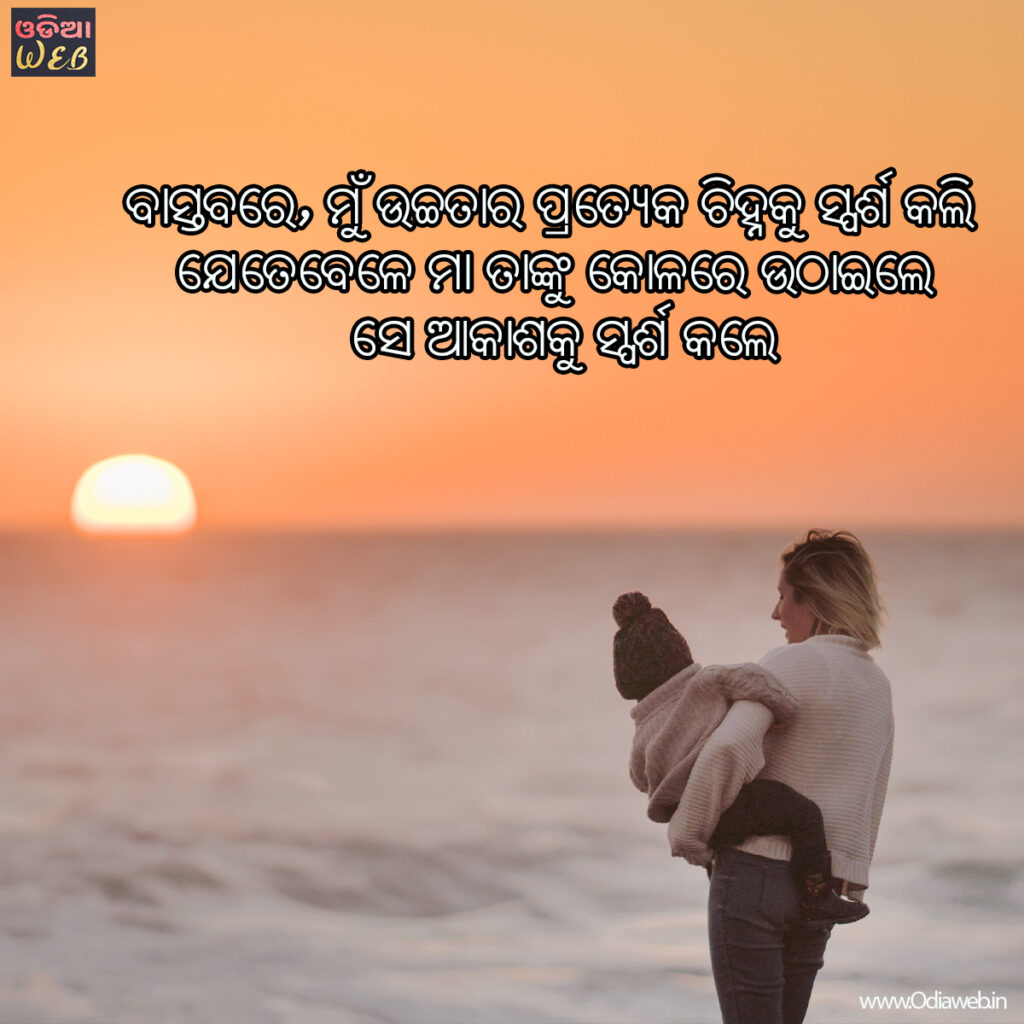 ବାସ୍ତବରେ, ମୁଁ ଉଚ୍ଚତାର ପ୍ରତ୍ୟେକ ଚିହ୍ନକୁ ସ୍ପର୍ଶ କଲି,
ଯେତେବେଳେ ମା ତାଙ୍କୁ କୋଳରେ ଉଠାଇଲେ,
ସେ ଆକାଶକୁ ସ୍ପର୍ଶ କଲେ |
Bastabare ,Mun Uchatare Pratyeka Chihnaku Sparsha Kali
Jetebele Maa Tanku Kolare Uthaile
Se Akashaku Sparsha Kale.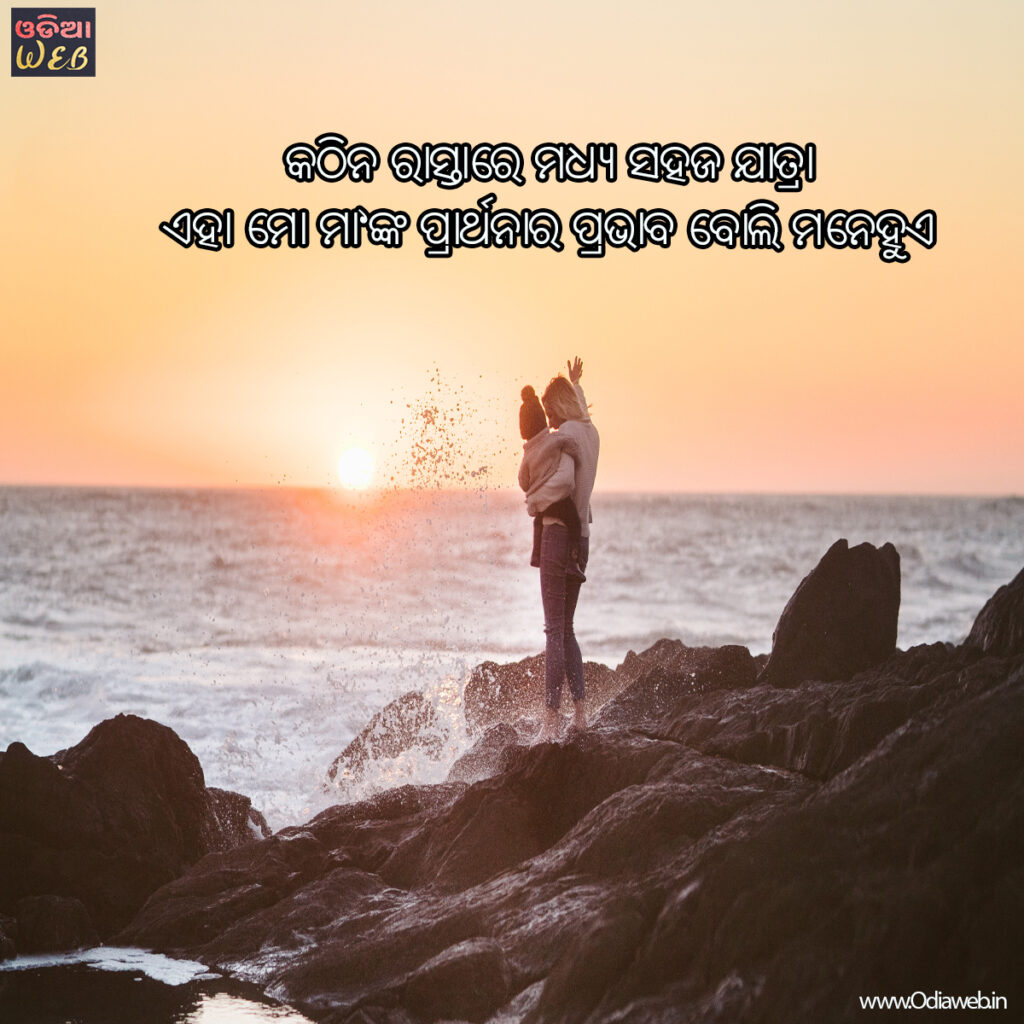 କଠିନ ରାସ୍ତାରେ ମଧ୍ୟ ସହଜ ଯାତ୍ରା |
ଏହା ମୋ ମା'ଙ୍କ ପ୍ରାର୍ଥନାର ପ୍ରଭାବ ବୋଲି ମନେହୁଏ |
Kathina Rastare Madhya sahaja Jatra
Eha Mo Maa nka Prathanara Prabhaba Boli Manehue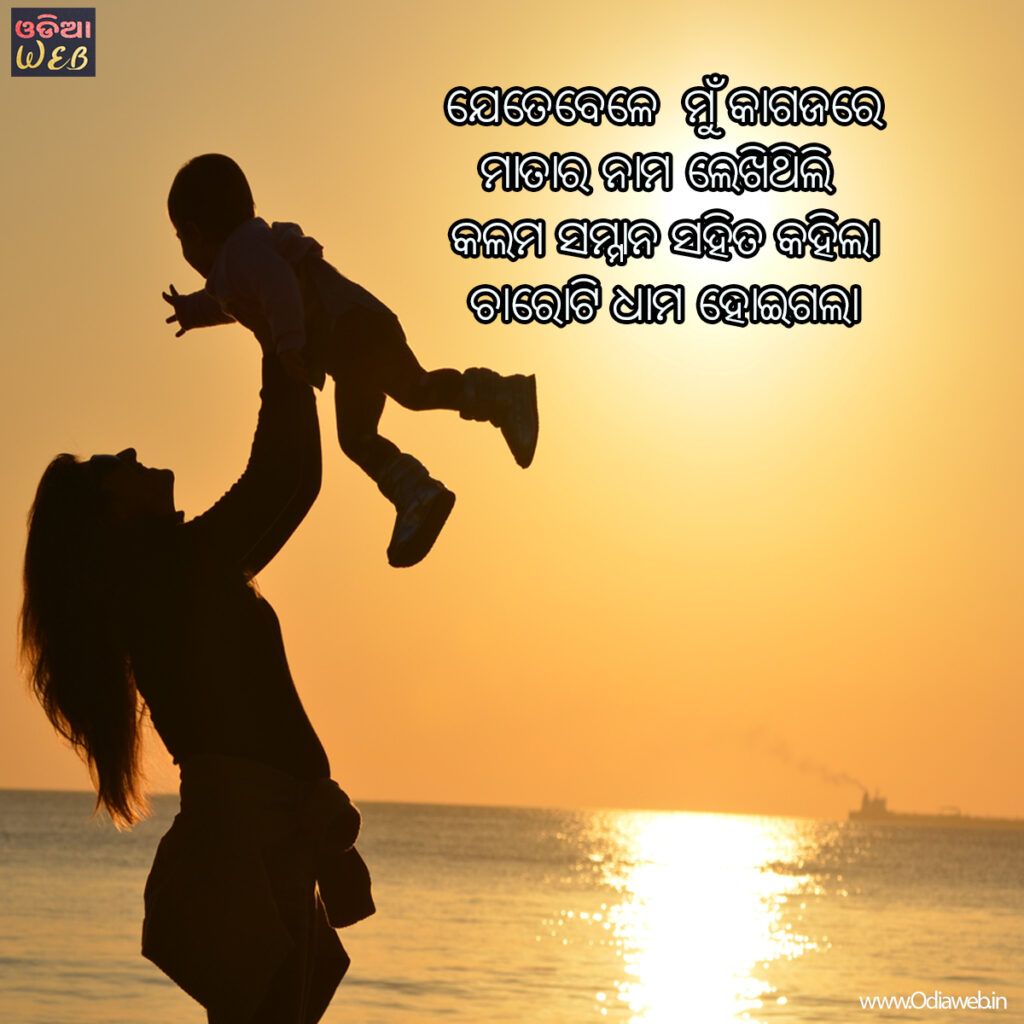 ଯେତେବେଳେ ମୁଁ କାଗଜରେ
ମାତାର ନାମ ଲେଖିଥିଲି,
କଲମ ସମ୍ମାନ ସହିତ କହିଲା,
ଚାରୋଟି ଧାମ ହୋଇଗଲା |
Jetebele Mun Kagajare
Matara Nama Lekhilil
Kalama Sammana Sahita Kahila ,
Chorati Dhama Hoigala
ସରଳ ନିରୀହ ବର୍ଚ୍ଛା, ମୁଁ ସବୁଠାରୁ ସତ୍ୟବାଦୀ,
ମୁଁ ଯେତେ ବଡ ହେଲେ ବି,
ଆଜି ବି ମୁଁ ତୁମର ପିଲା ମା |
Sarala Niriha Barchha,Mun Sabutharu Satyabadee
Mun Jete Bada Hele Bi
Aji Bi Mun Tumara Pila Maa
Comments
comments