National Handloom Expo 2015 Started in Bhubaneswar at IDCO exhibition ground, Bhubaneswar from today 4th February 2015.
Hon'ble Chief Minister of Odisha Sj. Naveen Pattnaik will be  inaugurating the mela.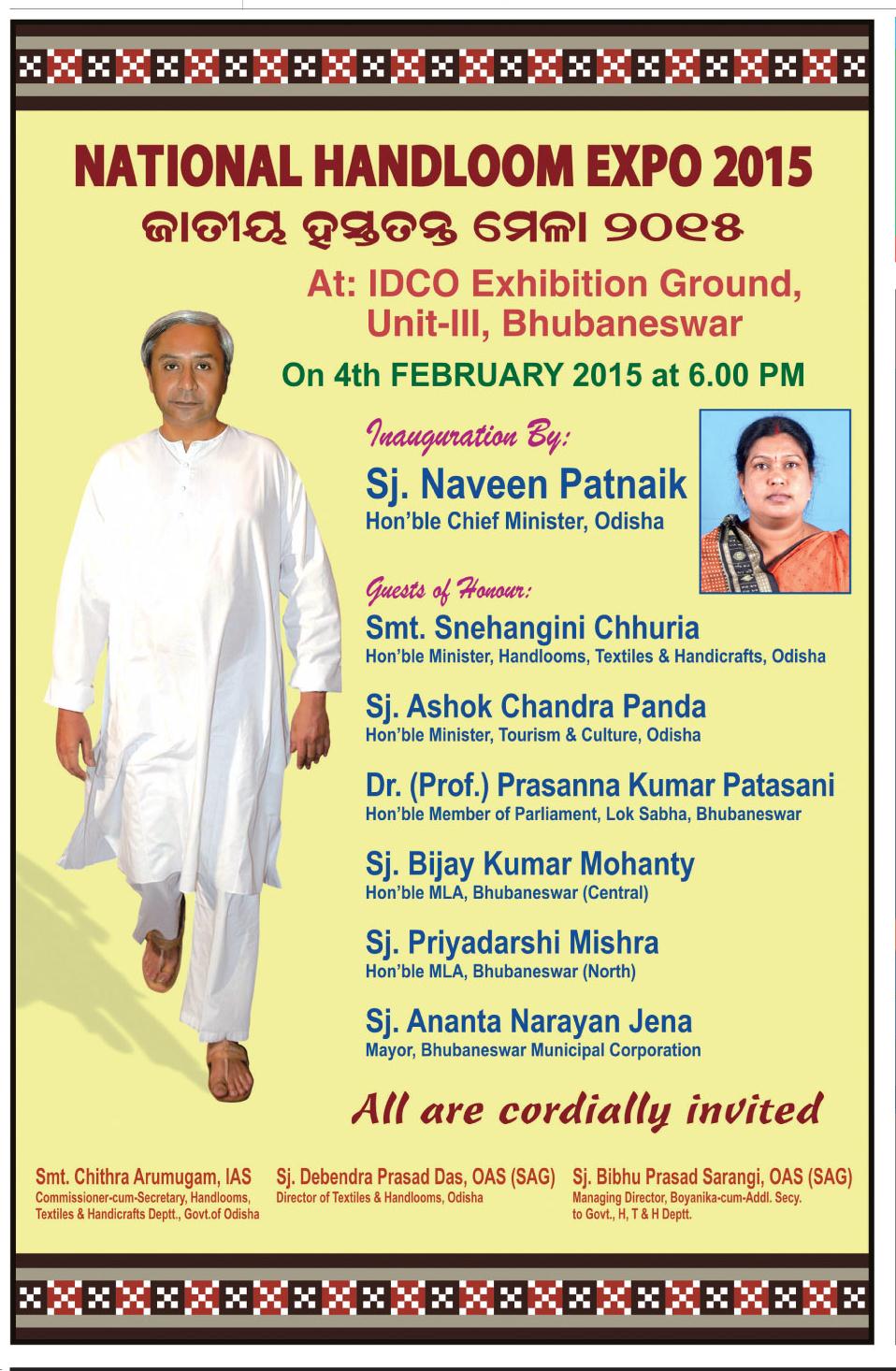 Guests of Honor Joining the inauguration ceremony :
Smt. Snehangini Chhuria
Hon'ble Minister, Handloom, Textile and Handicrafts, Odisha
Sj. Ashok Chandra Panda
Hon'ble Minister, Tourism and Culture, Odisha
Dr. Prasanna Kumar Patasani
Hon'ble Member of Parilament, Lok Sabha, Bhubaneswar
Sj. Bijay Kumar Mohanty
Hon'ble MLA, Bhubaneswar(Central)
Sj. Priyadarshi Mishra
Hon'ble MLA, Bhubaneswar(North)
Sj. Ananta Narayana Jena
Mayor, Bhubaneswar Municipal Corporation
Please join and make it successful.
Thanks
Comments
comments