Most Rated CBSE Schools in Odisha
School is the temple of learning. The foundation of every education is laid down from the school level. School is a community, it's like a society, where not only books are studied or classes are attended, but the seeds are sown for cultivating the future generation for the nation. Whatever we learn in schools, can't be learned in life anywhere. With the season for new classes has started in the city, you should be careful about choosing or shifting to one of the best CBSE Schools around the state. Hopefully, we have diversified the content and have offered you below to choose from top rated CBSE schools of Odisha. This article will help you to decide and to select the best option for your child's future and career.
SAI International School, Bhubaneswar
One of the best CBSE board school, SAI International School is a day -cum boarding, co-educational school of Odisha.
The school was founded by Dr Bijaya Kumar Sahoo in 2008, and is affiliated to the Central Board of Secondary Education, New Delhi.
Sai International School, Bhubaneswar received the D. L. Shah National Quality wood Award by the Quality Council of India.
It was ranked 198th in the Education World India School Rankings 2018 in the Co-ed day-cum-Boarding School category.
SAI International School was also included by Fortune India in the list of "Future 50 Schools Shaping Success".
The school was also awarded the Patia School Award in the "exemplary" category by the Bhubaneswar Council for its achievements.
SAI International School is a premier institution with a strong International Character that is reflected in its Victorian inspired architecture. It aims to enable, encourage and endow every student to initiate a lifelong pursuit of learning and excellence.
Complete address and profile of SAI International School is as follows :
Affiliated Board : CBSE and IGCSE Board
Website : www.saiinternationalschool.com
Contact Details : Plot – 5A, Chandaka Industrial Estale, Infocity Road, Bhubaneswar – 751031, Orissa, India. Tel: 00-91-674-7100200 Fax: 00-91-674-2542262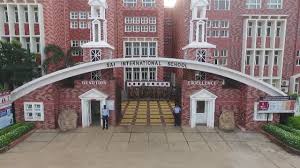 KIIT International School, Bhubaneswar
One of the best residential, private school KIIT International School is a fully residential, co-educational, located in Bhubaneswar, Odisha.
The school is a branch of the KIIT Group of Institutions. It offers kindergarten, primary and secondary
education both in CBSE and IGCSE curricula.
KiiT International School offers parents and students educational opportunities in a national or an international curriculum.
The facilities provided at KIIT international school are :
Eco-Friendly Green Campus
air-conditioned classrooms
* Wi-fi
Science Park
Amusement Park
Amphitheatre
Multi-purpose activity hall
Temperature regulated swimming pool
Modern digital library
Hi-tech interactive classrooms
Air-conditioned transport facility
Super-specialty hospital
Air-conditioned cafeteria
Indoor & Outdoor Stadium
State of the art laboratories
KIIT international school address and contact number are as follows :
KIIT Campus-9,
Bhubaneswar – 751024,
Orissa, India.
Tel: +91 674 2725805
Fax: +91 674 2725453

DAV Public School, CDA, Cuttack
D.A.V. Public School, CDA, Cuttack is one of the best CBSE schools of the state. It was founded in the year 1990 has nearly 5,150 students from LKG to Senior Secondary level distributed in 105 sections.
The school  is directly managed by the DAV College Trust and Management Society, New Delhi and affiliated to Central Board of Secondary Education (CBSE), New Delhi. School is committed to provide school education in a conducive experiential ways which encourage learning and are child centric.
The DAV Public school is run inspired from Anglo- vedic practices. The classrooms are equipped with modern amenities, with multimedia facilities for Computer labs. There are also Science lab and math lab for experimental approach to studies. A well stocked library with an art studio and an activity room, all are the facilities available at DAV public School, Cuttack, CDA.
Address and Contact Number of DAV Public school is as follows :
DAV Public School
Abhinav Bidanasi, CDA Sector VI,
Cuttack, Odisha 753014.
Tel: 0671 250 3443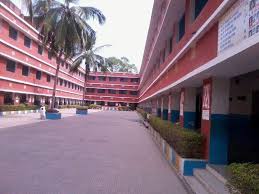 St Xavier Public School
St. Xavier's High School of Cuttack is situated at Nayabazar Cuttack. It is located at a serene place free from crowd and on the bank of river Mahanadi.
The school provides the atmosphere of academic as well as linguistic & cultural uniformity together with integral system of education of higher value, which is consecutively helping them to find a befitting career under the present day of globalization.
The facilities provided at St. Xaviers Public school along with transportation are :
CBSE Curriculum
Digital Classrooms
Exclusive Montessori Building
Mathematics, Scince, Computer Laboratories
Library
Trained Qualified Staffs
Tuck Shop
Activity Hall
Music, Dance and Yoga Classes
Transport to all part of Cuttack
Summer camp for Co-Scholastic development
Sports, Picnic, Study Tour, Excursions
All celebrations and national observations
Student centric teaching learning process
Well defined syllabus, Curriculum, Mapping and well spelled
SMS System for Alert
Valued Examination System (TA Excel Sheet)
Child Development Center
Contact and Address details are as follows :
St. Xavier's High School (CBSE)
Mahima Nagar, Potta Pokhari, Naya Bazar,
Dist : Cuttack – 753 004 (Orissa)
Ph. : 0671-2446951
E-mail : info@stxavierschools.org
info@stxaviersnayabazar.org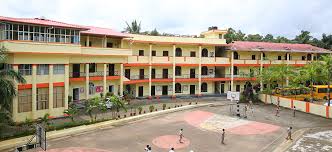 Kendriya Vidyalaya No. 1, Cuttack
One of the finest CBSE institution of the state, Kendriya Vidyalaya of Cuttack is a best option to choose for. With highly qualified and trained teachers, efficient class rooms, library, transportation facility, Kendriya Vidyalaya No. 1 is one of the first choice for a CBSE course.
Kendriya Vidyalaya Cuttack provides rich infrastructure facilities.
The Kendriya Vidyalaya of Cuttack is having a resource room, activity room, language lab, physics, chemistry, biology  and mathematics laboratories. The rooms are spacious and designed to give a cozy environment so as to undertake activity based teaching and participative learning. The rooms are fitted with modern gadgets for which it is becoming easier to teach through OHP and LCD projectors. The primary students are provided with hexagonal tables to facilitate them to have child centered and joyful learning. The walls of the classroom of tiny tots are painted lavishly with flex of animals' kingdom.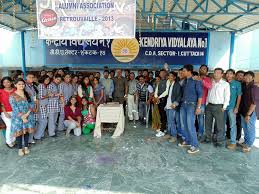 Comments
comments