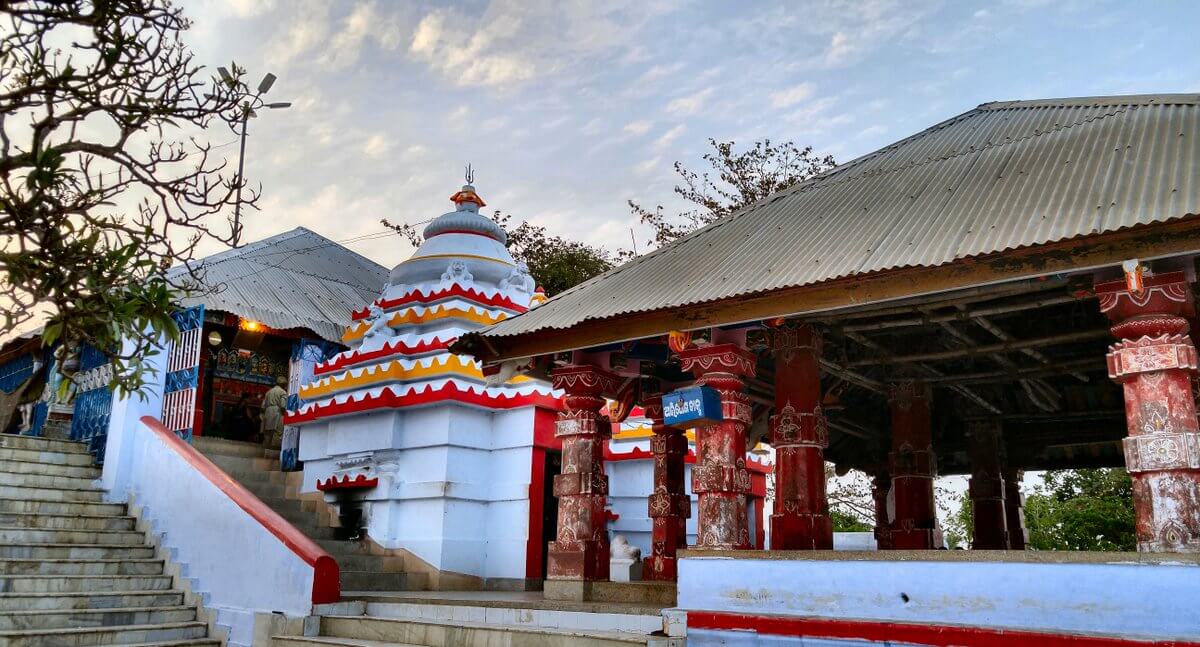 Charchika Mandir is an ancient Shakti Peetha in Banki town, Cuttack district. The Shakti Peetha is located on a steep hillside on the banks of the Renuka River. Its presiding deity is the "Mother" Church Thakurani. The statue of the church is believed to have been made by Parshuram.
The mother church is worshiped in the form of an octagonal chamunda on the banks of the river. The octagon contains the mother from the sword, the trident, the snake, the snake, the ax, the snail and the dumbbell. He also bites the little finger of one hand in his teeth. He is thought to have survived an earlier attempt to oust him following Mr Jiang's intervention. The tradition of sacrifice on the pedestal of Mother Church and on the ninth day of the month is prevalent. After offering animal sacrifices to Ma Mangala, who is worshiped on the temple fence, the beheaded head and blood of the sacrificial animal are collected in some clay pots and offered to the church. The Rajguru performs the Sharadiya Sholapuja here. Public access to Thakurani's grave here is strictly forbidden. Only the Gajapati Maharaja of Puri, the rest of the kings, and the services associated with the temple go into the grave.
Devi Charchika is forbidden to eat amish in Karthik, Magh and Baishan for three months of the year. In other months, except on Thursdays, the amish enjoys on other days. However, in the Sharadiya Puja, there is a rule of eating amish every day between Mulashasthi and Sixteen Puja.
Comments
comments